'For God's sake!': Senior Labor MP hangs up on our Political Editor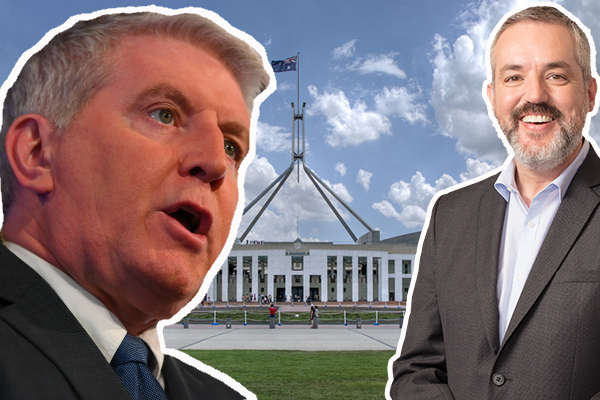 A senior Labor MP has chucked a tantrum, hanging up on Macquarie National News Political Editor Michael Pachi.
Opposition frontbencher Brendan O'Connor lost it over a line of questioning about Opposition leader Bill Shorten's promise to "have a look at" tax cuts for high-income earners.
Mr Shorten made the comment, which goes against Labor policy, when confronted by a tradie in Queensland yesterday.
After phoning our newsroom to give audio 'grabs', the shadow employment minister all of a sudden didn't feel like talking.
"I think you're making a bit too much of a nice conversation, one on one with somebody," says Mr O'Connor.
"I rang you up for grabs, I don't want to go on for 15 minutes on this one."
.@billshortenmp says he's not sending mixed messages on his tax policy – despite yesterday telling a worker Labor will "look at" tax relief for high income earners

Labor just last week ruled out tax cuts for those earning over $90k a year #AUSVote19

— Helene Lambetsos (@helenelambetsos) April 24, 2019
When Michael Pachi tried to explain his reason for asking he was interrupted and eventually hung up on.
"No no no I'm just trying to get some clarification on it because…" says Michael.
"Oh, for God's sake!"
Hear the best bits of the fiery exchange (full interview at the bottom)
Prime Minister Scott Morrison tells Chris Smith, Bill Shorten "just refuses to tell the truth".
"If you know what Labor's tax policies are you wouldn't vote for them.
"Given that he doesn't understand what they are and he won't tell people what they mean then absolutely you shouldn't vote for them."
Click PLAY to hear the full interview… skip to 5mins for comments on Bill Shorten
Mr O'Connor's office has since contact Macquarie National News, complaining about this story.
They claim he called in for 'grabs', not an interview and that he didn't hang up on Michael Pachi.
For complete transparency, here is the full phone interview
The situation is reminiscent of an incident during the 2013 election campaign.
As revealed by Ray Hadley, then-Assistant Treasurer David Bradbury blew up at a radio journalist for questioning his claims during pre-recorded 'grabs'.
"Sorry, Glenn are you a Liberal Party member here, or what is going on?" said the Labor Minister.
"This is extraordinary, I've never experienced anything like this, do you do this all the time?"
Click PLAY below to hear the interview with Smooth FM's Glenn Daniel