Fog and protesters cause peak hour chaos in Brisbane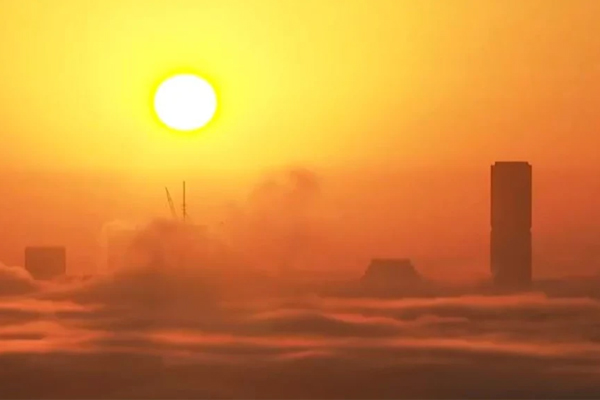 Image: Nine News
Brisbane's morning peak has been thrown into chaos after the city was blanketed in fog and another illegal protest shutdown major roads.
The thick fog reduced visibility to as low as 100 metres, with flights in and out of Brisbane Airport delayed.
⚠️ Passengers are advised that due to early morning fog at the airport, operations have been slowed for safety. There may be some delays to flights.

— Brisbane Airport ✈️ (@BrisbaneAirport) August 18, 2019
CityCat and cross river ferries were suspended for several hours as the pea-souper closed in around the city.
Queensland Ambulance Service also put out warnings for motorists with several accidents believed to have been caused by the conditions.
The fog cleared by around 8am with a beautiful, sunny day and maximum temperatures of 28 degrees ahead.
Problems in the city were exacerbated as yet another illegal protest shut down major roads.
People dressed in koala suits blocked the William Jolly Bridge while one of their colleagues abseiled over the side.
The WIlliam Jolly Bridge has now been reopened.

— Queensland Police (@QldPolice) August 18, 2019
Extinction Rebellion has named the protester as 35-year-old Sean Nolan.
He has since been arrested and the bridge has reopened.