Ferrari parked in disabled parking spot at Sunshine Coast gym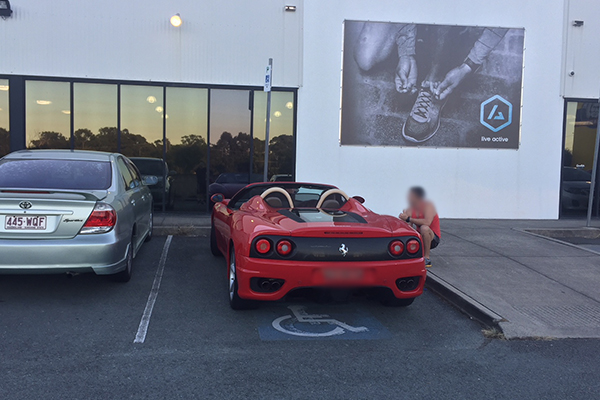 A listener has sent Ray a photo of a Ferrari in a disabled parking spot outside a gym on the Sunshine Coast.
The gym in question, Goodlife Gym Caloundra, is reportedly used by elderly people and people doing rehab who regularly use the designated disabled parking spaces.
The Ferrari has no disability parking permit stickers displayed.
The listener claims the driver has competed in the past in bodybuilding competitions.