Female cyclist dies after collision with truck in Brisbane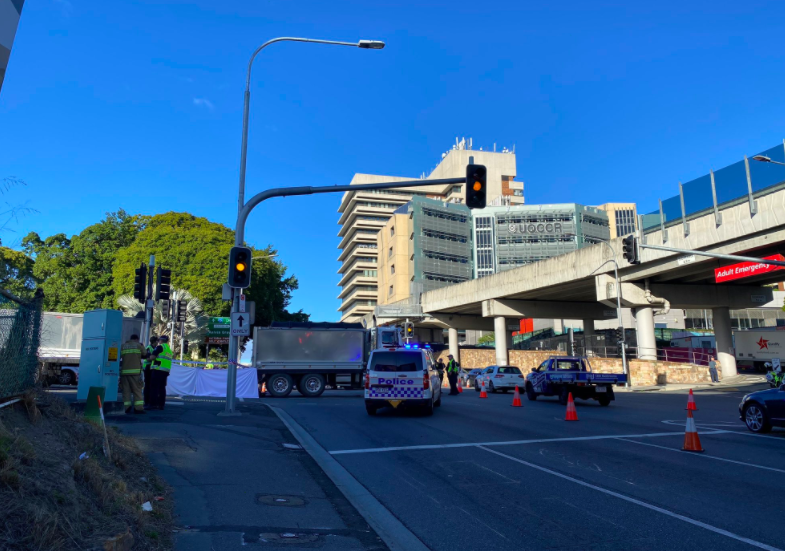 Image: Rosanna Kingsun, 7 News/Twitter
A 50-year-old female cyclist has died after a collision with a truck in Brisbane's inner north this morning. 
The incident occurred outside the Royal Brisbane and Women's Hospital in Herston at around 7am.
The woman is a staff member at the hospital, it was later confirmed.
RACQ reported there were major delays in the area.
Please avoid Bowen Bridge Road at Herston. There are big delays after an incident involving a truck and pedestrian. The road is closed to traffic. Please plan an alternate route. #BneTraffic pic.twitter.com/sv7iGNixm7
— RACQ (@RACQOfficial) June 29, 2020