Federal Treasurer says Bill Shorten finally 'told the truth'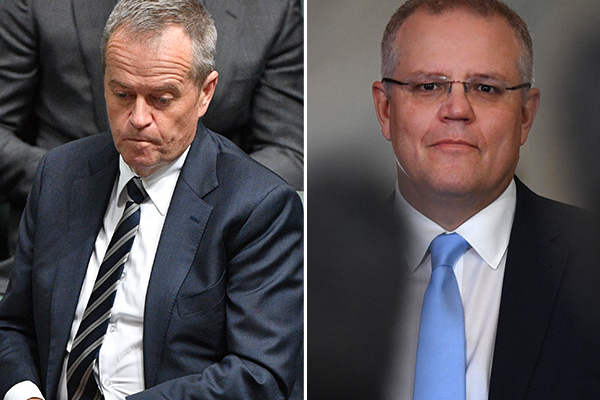 Leader of the Opposition Bill Shorten has vowed to wind-back company tax cuts that have already been legislated, putting at risk thousands of small to medium-size businesses.
The Opposition Leader announced he would increase taxes for small to medium size businesses with a turnover of between $10 million and $50 million if he wins the next election.
Treasurer Scott Morrison says he's not surprised by Mr Shorten's decision.
"It never surprises me that the Labor party wants to increase taxes."
He tells Deborah Knight that for the first time, Bill Shorten actually told "the truth".
"He actually told the truth for the first time yesterday, and the truth was that he's going to take back the tax cuts that have already been legislated by the parliament.
"He loves tax, he loves spending your money and all of your listeners' money, and the problem with Labor is they never spend it very well."
As for whether Pauline Hanson will stand firm in her decision to not support company tax, the Treasurer says "we will just wait and see".
"All I'm saying is, Donald Trump says it all the time, 'Let's just see what happens'".
Click PLAY below to hear the full interview
Small business owner Daniella Boutros from Buttercreme Lane tells Deborah it's "insane" and "just stumps growth".
"The first cuts we're going to make if they increase our taxes is by letting people go or not hiring more people.
"Where Plan A was quadruple and hire a lot more staff, I'd take that off the plan and I'd start doing a plan where I keep small and safe to stay underneath the bracket, and that means just not growing."
Click PLAY below to hear the full interview with Daniella