Fatty's 'first act of business' after he made the first-ever Origin team list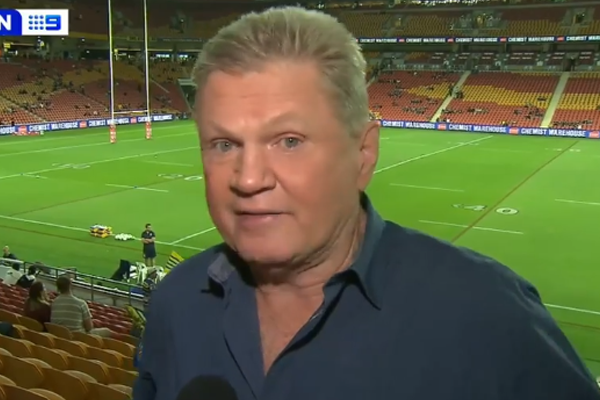 Paul 'Fatty' Vautin has recalled the feeling of being called up to play in the first-ever State of Origin series.
The first Origin match of 2022 will be played in Sydney this week and Fatty says the appetite for the game has never waned.
Peter Psaltis: "It's something that just hasn't been… what's the word I'm looking for? It's remained the same, it hasn't been diluted."

Paul Vautin: "Over 40 years, no it hasn't. I went and did a speaking gig up in Toowoomba on Saturday night.

"Only 110 people in this little club up there but all we talked about all night was State of Origin."
He told Peter Psaltis he still remembers exactly what he did the moment he was told he would play in the first series.
"I think one of the managers- no, no, the club contacted me!" he said. "That's what they did in those days, the QRL would contact the club.
"My first act of business was to run down to a payphone with about $1.20 in coins and ring mum and dad and tell them on the STD line!"
Press PLAY below to hear Paul Vautin's best memories playing in the first Origin series
Image: Nine News