Family of MND sufferer lives out his dying wish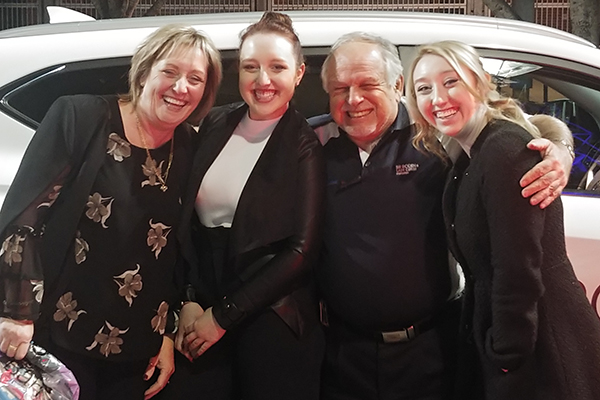 Ray Hadley has received a touching letter from the heartbroken family of a Motor Neurone Disease victim.
In July last year, Scott Barrett was diagnosed with MND, a dreadful and incurable condition that would slowly take his life.
Scott and his family were forced to cancel their final family holiday together to the US due to a dispute with insurance company TAL.
Instead of being able to see Celine Dion in America, Ray stepped in and organised VIP tickets to her Sydney concert.
Scott's condition escalated rapidly and he died back in March, before they could attend.
On the weekend, Scott's wife Tina and their children Rachel, Ben and Ashley went to the concert in memory of Scott.
Tina wrote this touching letter to Ray Hadley after attending.
"Wow what a night at the Celine Dion concert. A beautiful experience you have given to our family. It was our daughter Ashley's first concert and she was quickly swept up by
the amazing atmosphere, never far away in our thoughts was the ache in our hearts for my husband and their father Scott.

I cannot put into words the pain I was feeling not having Scott there with us to share the experience, but it will be something we will cherish forever.
We cannot thank you enough. Memories are forever, we thank you. YOU help so many people Ray you truly are a kind-hearted, wonderful person.
Keep doing what you do best.

We would also like to thank Dennis Handlin from Sony music he also played a big part in organising this gift for us. Also, we would like to thank  Vince from the Sir Roden and Lady Cutler Foundation, who kindly organised the transportation for us and also the lovely Gentleman Charlie who kindly transported us to and from the venue.

This will remain with us forever."
RELATED
MND sufferer loses his fight weeks before his dying wish comes true