Extinction Rebellion protests blocks CBD streets in Parliament occupation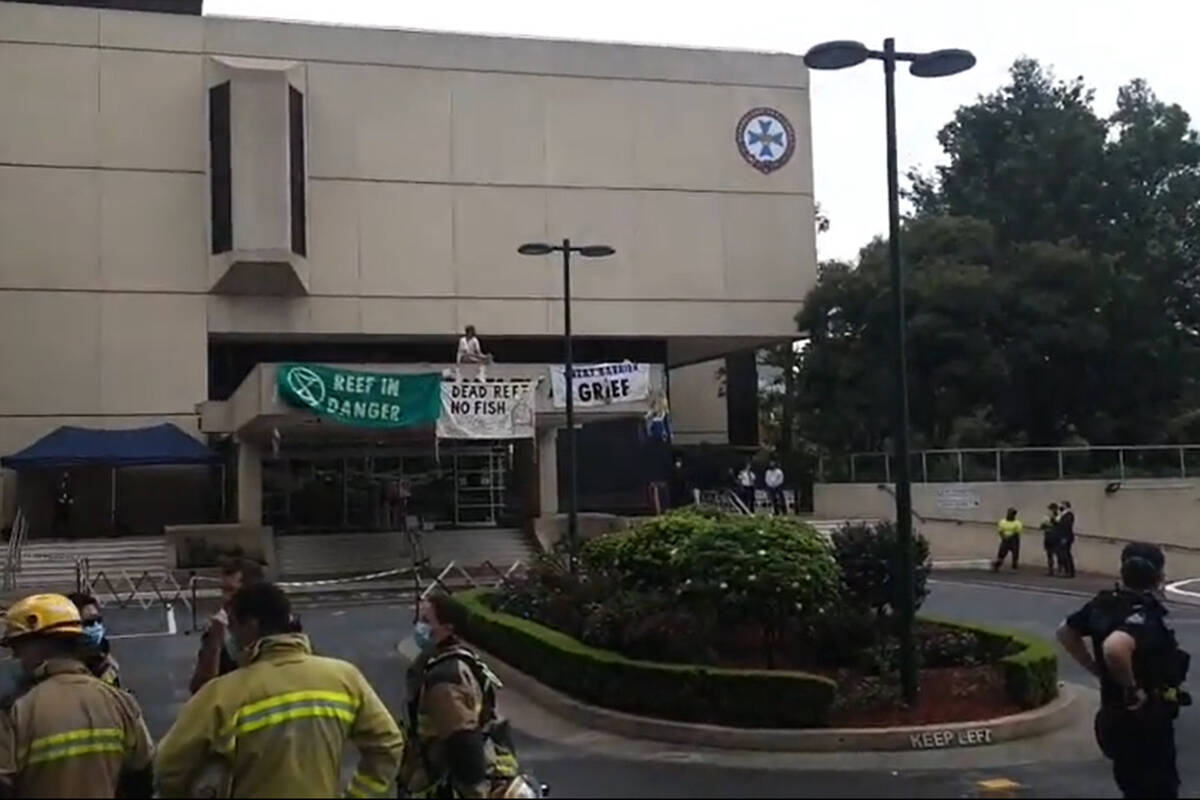 Protestors are causing a disturbance in the Brisbane CBD as part of a call for leaders to recognise the declining state of the Great Barrier Reef. 
A lone protestor has scaled a building at Queensland Parliament and fish carcasses have been hung on surrounding fencing.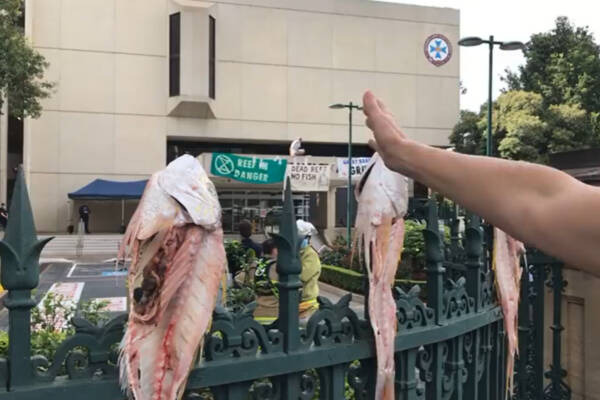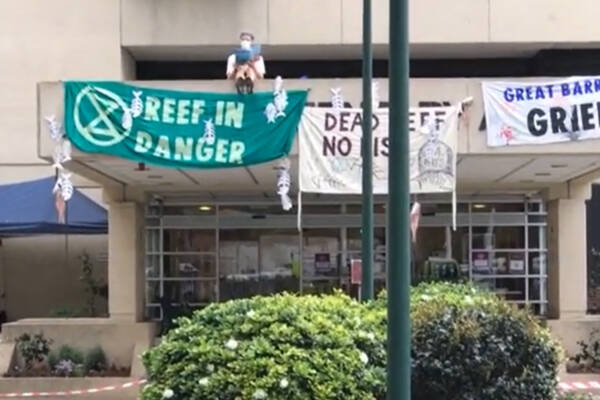 Police say the man is refusing to come down and has reportedly super glued his hands to the roof, prompting a call to bring in negotiators.
Parts of the protest spilled onto Alice Street between George and William Streets, blocking the left lane of outbound traffic.
Image: Extinction Rebellion Brisbane / Meanjin  via Facebook