EXCLUSIVE | Andrew Abdo confirms investigation into 'disappointing' Koori Knockout brawl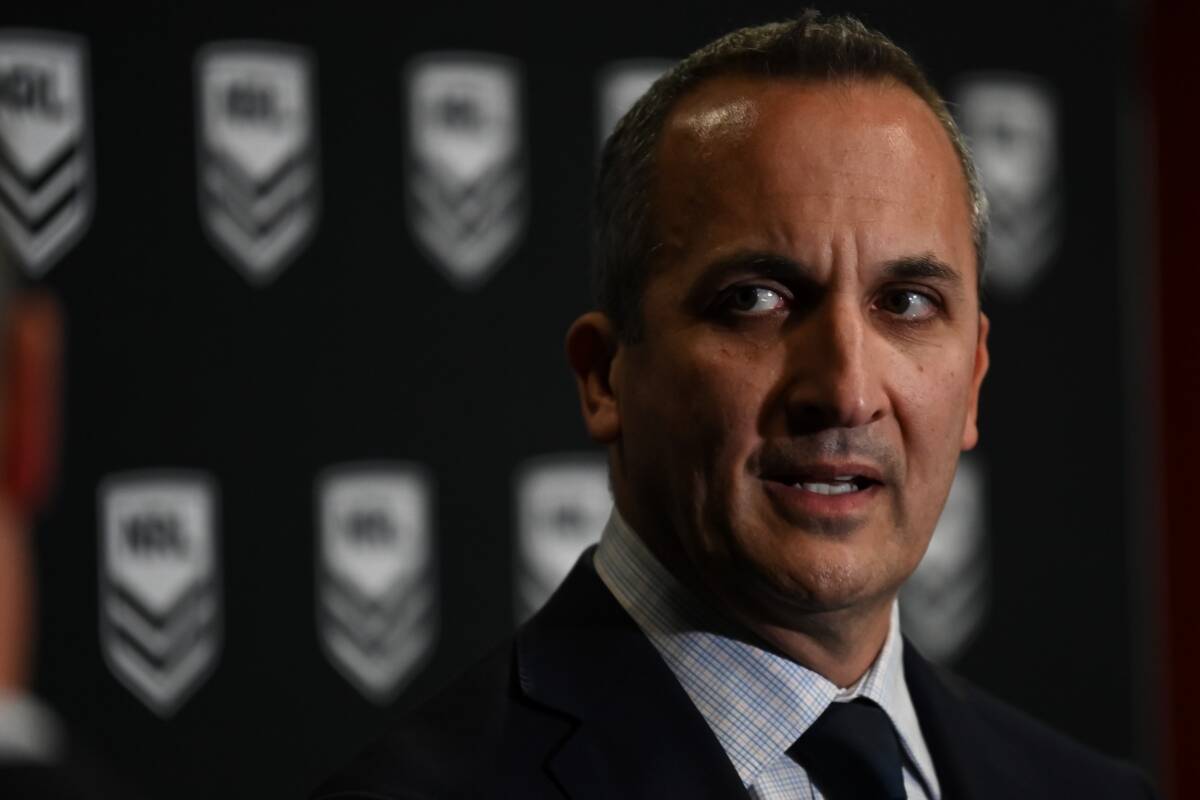 NRL CEO Andrew Abdo has confirmed the NRL Integrity Unit is investigating a brawl at the Koori Knockout yesterday, allegedly involving Bulldogs flyer Josh Addo-Carr.
Abdo was left disappointed with the incident which saw a number brawls in the match between Addo-Carr's Sydney All Blacks and Walgett on the Central Coast.
The NRL CEO joined The Continuous Call Team at Accor Stadium on Grand Final day and says the Integrity Unit will get to the bottom of the matter.
"It's disappointing to be talking about a matter like this on Grand Final day, it's not good news," Abdo said.
"It's a live investigation so we can't say anything more.
"We will get the facts, the integrity unit has been made aware of the incident."
See more highlights from The Continuous Call Team below.
Image: NRL Imagery – Grant Trouville.