Sunnybank 26-hour hostage situation diffused by police arrest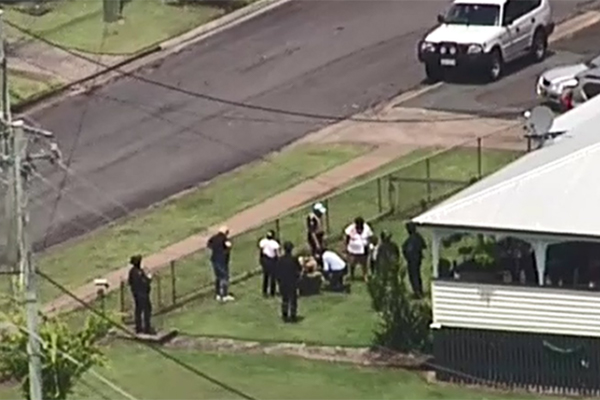 The Sunnybank hostage situation has been diffused after 26 hours of police negotiation.
4BC Reporter Laura Anderson reported to Deborah Knight the captor was taken into police custody.
"After 26 hours of negotiation, the man is in handcuffs and is in custody now and the woman and child have been escorted out now and they are A-OK; perfectly safe.
Police have confirmed the woman and child were known to the man, but have not clarified how.
"He was shirtless, he appeared to have a wound on his stomach area, he had a cap on so it was difficult to see his face but he was in handcuffs and in the hands of police."
Police have now revoked the emergency declaration.
Press PLAY below to hear the full update 
EARLIER 
An emergency declaration remains in place in Brisbane's south as police negotiate with a man believed to be armed.
The standoff continues this morning after police swooped on the Sunnybank property yesterday morning, 24 hours on.
It's believed a woman and young child are in the house.
An exclusion zone is in place, bounded by Dyson Avenue, Geddes Place, Beenleigh Road and Ganda place.
Anyone within the zone is being told to follow advice of police on the ground.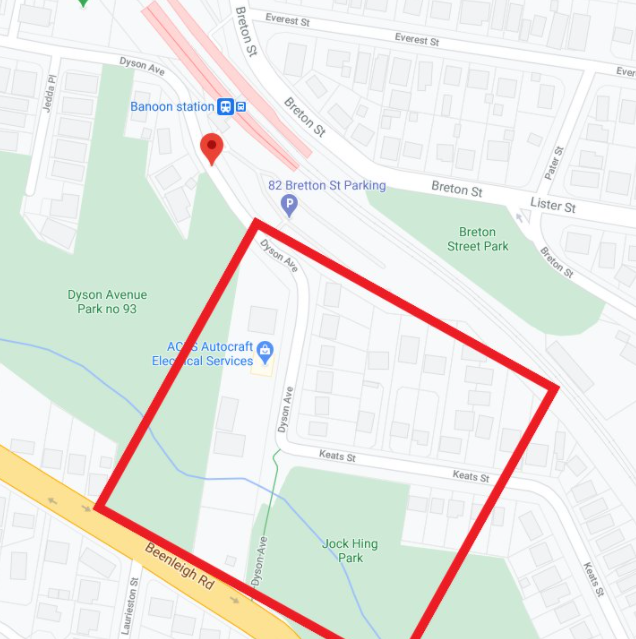 Officers had visited the home prior to the incident but have not confirmed for what reason.
4BC Reporter Laura Anderson provided Deborah Knight with an update on the situation.
"Negotiators are using a megaphone to try and coax them out and peacefully resolve the situation.
"Police are remaining very tight-lipped about what they can and can't say."
Press PLAY below to hear Laura Anderson's update
Images: Nine News/ Google Maps / Queensland Police