'Exceptional': Benji Marshall calls time on his NRL career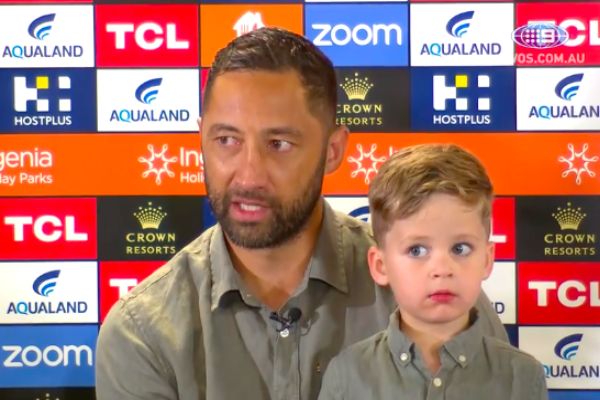 NRL star Benji Marshall has announced his retirement.
Wide World of Sports host Peter Psaltis said he helped change the way the game was played and was an "exceptional and highly entertaining player".
"The one thing about Benji, was his approach to the game, the way he played the game, kids wanted to be like Benji," he said.
"He inspired not just a generation, but many generations."
In an emotional press conference today, Marshall was grateful after 19 seasons in the NRL, thanking the league and clubs who game him ample opportunities.
"I've learned a lot of life lessons, and I think turned into a pretty good person," Marshall said.
"I feel privileged and honoured for what the game has given me, the life I've been able to live."
He also thanked his coaches, including his schoolboy coaches.
Press PLAY to hear some of the announcement
Image: Nine News