'Everyone with a story': Teary reunions as first flights touch down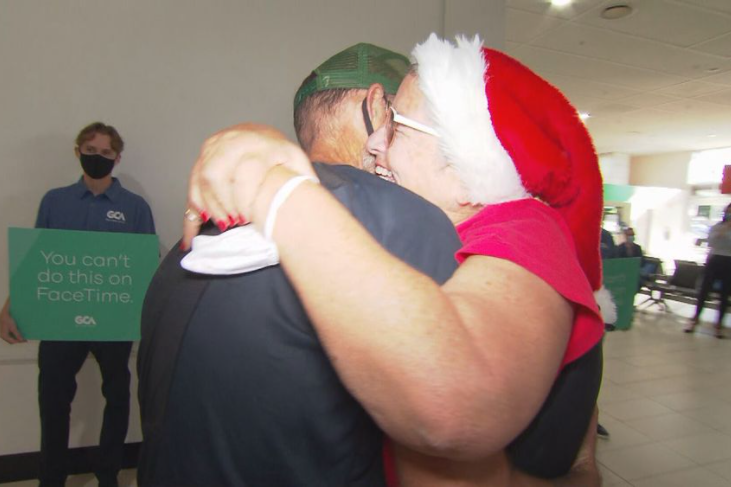 Terminals are beginning to fill as the first flights of the day land in Queensland.
A near five-month lockout of travellers from NSW due to COVID-19 restrictions has ended and Queenslanders are returning home to their families without the burden of quarantine.
It comes as the state hit an 80 per cent double dose vaccination target last week, days earlier than originally anticipated.
People who are fully vaccinated are free to enter the state by road or air, provided they show proof of a negative PCR test and have a valid border pass.
Thousands of people will be streaming through Queensland airports today for the first time in months.
4BC reporter Jessica Ambler told Spencer Howson despite the teary reunions, "you can't be sad today".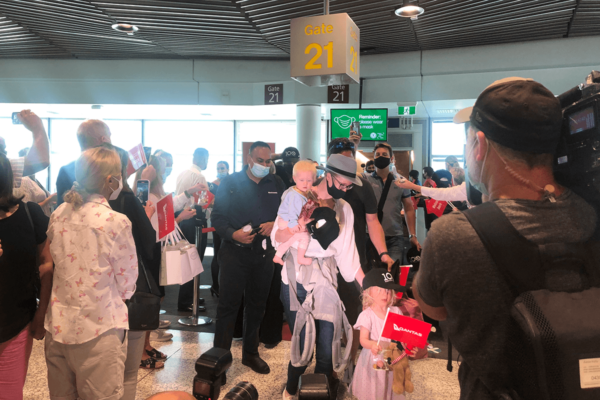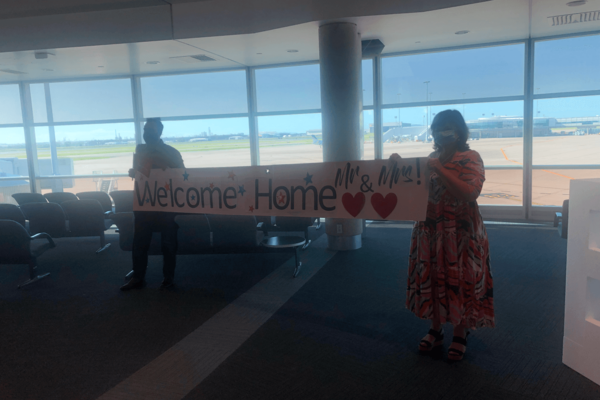 She spoke to Maya, who is on her way to meet her daughter and grandchild, who she hasn't seen since she was born.
Press PLAY below to hear Jess Ambler's report from Brisbane Airport
Today reporter Charles Croucher flew into Coolangatta on the first flight from NSW this morning.
He told Spencer there was "so much excitement" on the plane.
"There were the families that just had been separated: husbands and wives, parents, children, grandparents that were going to meet grandchildren for the first time…
"Everyone came packed with a story and many of them packed with Christmas presents as well."
Press PLAY below to hear Charles Croucher's report from Coolangatta Airport
Nine News reporter Peter Fegan told Spencer no time was wasted by people entering by car.
"I was there at 1am this morning as it opened up, it was quite emotional, to be honest," he said.
"Everyone was tired and grumpy, but they were beeping their horns and they were cheering out the window.
"As a Queenslander, I felt proud, to be honest; … I was proud to see people coming back and feeling very happy that the nation feels as one again – just for a little bit."
Press PLAY below to hear Peter Fegan's report from the southern border 

Image: Nine News