Elderly couple endures terrifying home invasion in Logan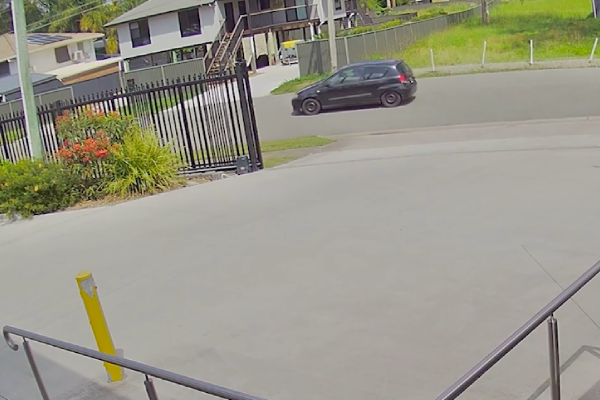 An elderly couple and their friend have been confronted by armed robbers in their Logan home this morning.
Around 9:30am, four masked men stormed the home on Centenary Road at Slacks Creek.
It's understood two of them were armed with what appeared to be sawn-off shot guns.
Unable to open their safe, a 76-year-old woman and 77-year-old man were forced to then watch as the men rummaged through their home for 45 minutes, stealing cash.
A 28-year-old friend of the couple who stopped by to see the couple was then put into in a neck-restraint by one of the men causing him to lose consciousness.
All four then fled the scene in a small black hatchback.
Police have released vision of a vehicle of interest as the investigation continues.