Eight people rescued after whale watching boat catches fire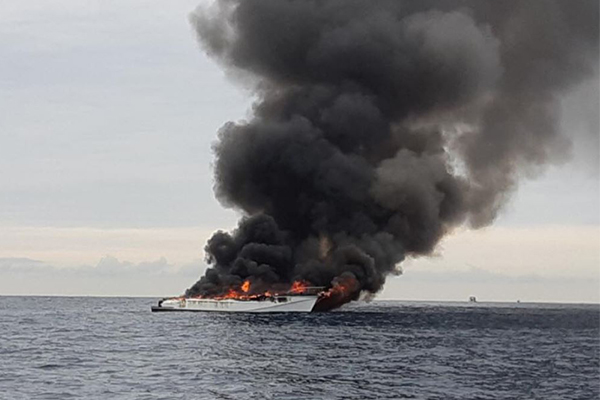 Eight people have been rescued after the catamaran they were whale watching from caught fire off the Gold Coast.
Two children were among a group of German tourists on the privately chartered boat who were whale watching about five miles off Main Beach this morning.
The boat caught fire and sank but all on board escaped with no injuries.
The cause of the fire is under investigation but it is believed the engine burst into flames.
Image: Queensland Ambulance