Dubbo pub cracks open a special surprise for the royal visit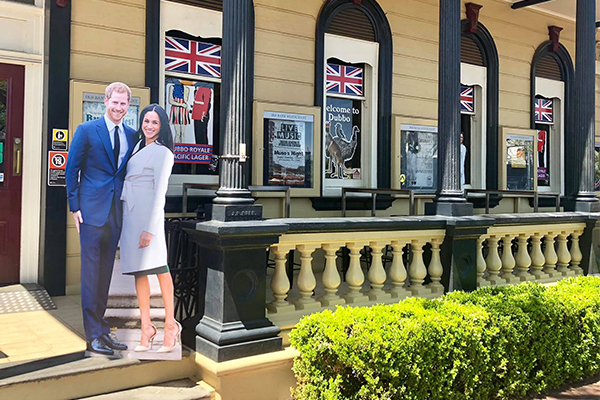 On Wednesday, Prince Harry and Meghan Markle head to Dubbo to continue their Australian tour.
And needless to say, the town is excited.
Locals and businesses have been getting ready for weeks to greet the newlyweds.
One pub has even gone so far as to brew a limited edition beer, The Dubbo Royale to mark the occasion.
Old Bank Restaurant and Bar Licensee Ryan Mackintosh tells Chris Smith "it's all happening".
"Especially today, it's started to rev up."
Ryan says, "we just wanted to do something very special for the visit".
"And what better way to celebrate the visit than brew a beer for the couple."
It's described as "a marriage in a beer can" and features a special component for each royal.
Click PLAY below to hear the full interview