Drought relief milk raises more than half a million dollars already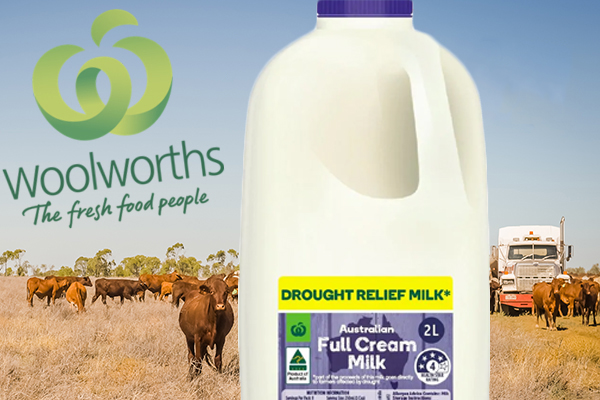 More than half a million dollars has already been raised for drought-hit farmers, through the sale of milk at Woolworths.
The supermarket giant has released a 'Drought Relief Milk' option that includes a ten-cent-per-litre levy that will be directed to dairy farmers.
The full cream and light milk comes in one, two and three-litre bottles and will stay on shelves until at least February 2019.
Woolworths Director of Fresh Food Paul Harker tells Alan Jones the money goes to its supplier Parmalat who will pass straight to farmers.
"There's about 228 farmers in New South Wales and Queensland where they're sourcing milk from a drought-affected region.
"Not all of that milk goes into private label milk but certainly it's milk that they're procuring out of those regions.
"So we're looking to work with Parmalat to help those 228 dairy farmers."
Click PLAY below for the full interview
There will be independently audited reports on a monthly basis to verify the extra funds are being distributed to impacted dairy farmers.
More information can be found HERE