Drought reality: Birds dropping out of trees, sheep with fried brains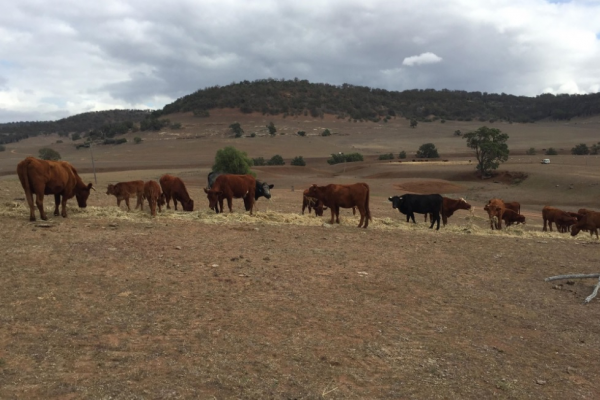 As North Queensland reels from devastating floods, farmers further south are continuing to suffer through one of the worst droughts on record.
Livestock are starving to death without a blade of grass on properties in parts of New South Wales. Some haven't received a drop of rain in 12 months.
Aussie Helpers founder Brian Egan tells Alan Jones the situation is dire in the state's west, where entire townships are fighting for survival.
"When you see birds dropping out of the trees dead, you know there's a big, big problem.
"We see sheep rolling over from heat, their brains are fried.
"There's just no option for people to do anything."
Click PLAY below for the full interview
Alan also speaks with his old friend Anto White, who owns a property at Scone, in the upper Hunter.
He explains just how long and how bad this drought is.
"We've started feeding here in March 2017 and have fed cattle every day since.
"Just in this little pocket here, we're just a desert, there's not a blade of grass."