'How many do you do?': Dr Rob Zammit takes Weet-Bix slogan to the next level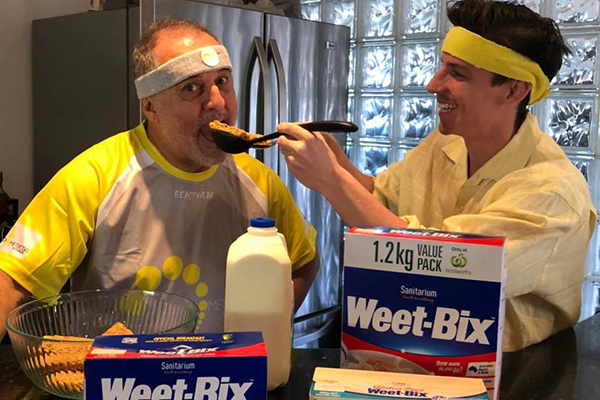 Macquarie Radio's resident vet Doctor Rob Zammit has been training day and night… not to further his veterinary skills or his media career, but to eat a lot of Weet-Bix.
Dr Zammit will attempt to break the world record for the most Weet-Bix eaten in 40 minutes, all to raise money for the fight against endometriosis.
He's aiming to raise $50,000 for research into the gynecological disease that affects 1 in 10 women.
The record was last conquered in 1999 by a man in South Australia who downed 40 Weetbix – one per minute.
So, can he do it?
Dr Rob tells Ray Hadley he's been practising his technique.
"Four in the bowl, and when I get to the last one, start loading up the next bowl."
Click PLAY to listen to the full chat
To help put an end to Endo CLICK HERE to donate
You can watch Dr Zammit attempt the world record just after the 7am news on Channel 7's Sunrise program on Wednesday morning.