'Don't tar the rest of Australia': Steve Price hits out at racism claims in Adam Goodes doco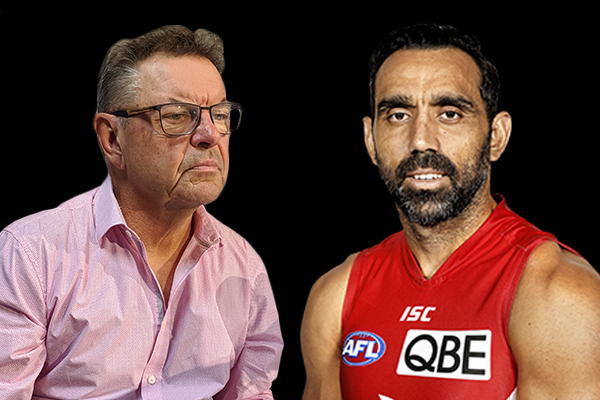 Steve Price has hit out at the Adam Goodes documentary, arguing the AFL great's controversial final year cannot be put down to racism. 
The Final Quarter documentary has caused a lot of debate around racism in Australia as it focused on the heckling Mr Goodes experienced.
While some insist the booing was racist, others think Goodes became a target because of his actions on the field and not his skin colour.
Steve says it was the actions of the player that drew the ire of the crowd.
"What they ignored is that Adam Goodes was named by Tony Abbott as Australian of the Year, and then proceeded to say he didn't think Australia Day was the best day to have on the 26th of January.
"He then did a war dance… where he pretended to throw a spear at opposition spectators.
"Now what do you expect people are going to do when someone does that to you? They're not going to cheer you.
"That's what he thinks, fine, but don't tar the rest of Australia as being racist, which is what the documentary makers tried to do."
Rita Panahi also features in the documentary but admits she has not watched it yet.
"He was behaving like a politician.
"I was there throughout that whole ordeal… if you're gonna try to rewrite history probably best to wait a little longer because we were there we know what happened."
Click PLAY to hear the full interview