'Don't go in': Brad Hazzard's solution to paramedics' security concerns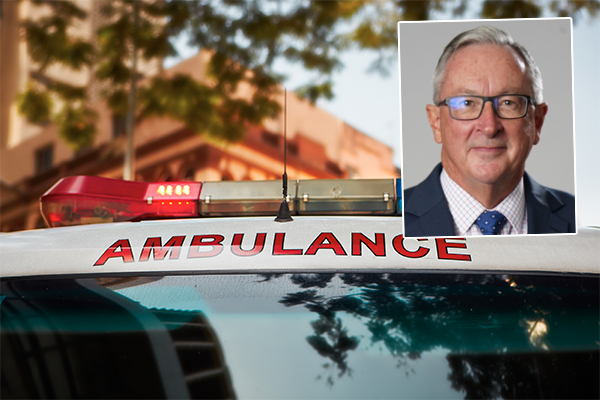 NSW Health Minister Brad Hazzard stands by his message paramedics should avoid dangerous situations after health workers have demanded more security.
More than 22,000 workers will go on strike next month over a "security crisis" at New South Wales hospitals after a vote was passed unanimously at a Health Services Union delegates conference.
Doctors, nurses, paramedics, admin staff and security guards will walk off the job on August 1, saying "workers are fed up with threats to their safety due to chronic underinvestment in hospital security".
Steve Price has been contacted by a health worker, who wished to remain anonymous, who claims there are not enough duress alarms to call for help at their hospital.
NSW Health Minister Brad Hazzard tells Steve Price he stands by a message he gave to paramedics last year.
"If you are going into a situation where you think there is danger, because people are behaving in an inappropriate way or they're on drugs, and you're at risk, my clear instruction as the Minister for Health in NSW is don't go in.
"I was challenged about my comment… because people were saying what about the patients?
"These people are here to help you, if you can't help yourself then I'm not going to have our health workers unnecessarily going into a risk situation."
Click PLAY to hear the full interview