Don't chuck 'em, cut 'em: Chris Smith urges listeners not to boycott strawberries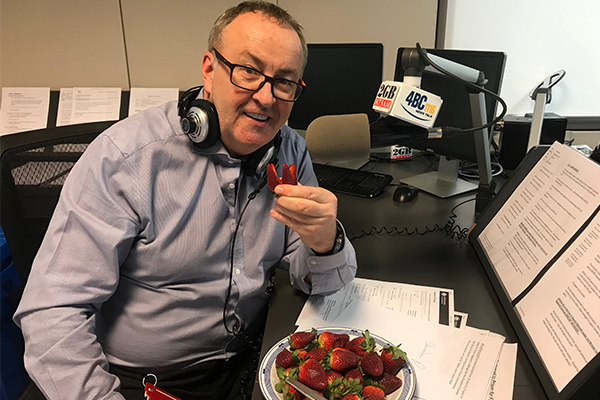 Chris Smith is urging his listeners not to boycott strawberries but to cut them instead, to keep the industry afloat.
The strawberry contamination crisis has rocked the country this week, with close to 30 cases of needle sabotage having been recorded.
The saga began last week, when a single sewing needle was found in a Queensland-grown strawberry.
Strawberry sales have plummetted, as the crisis spread from state to state.
Prime Minister Scott Morrison has labelled the culprits "grubs" and "cowards", increasing the maximum penalty for those found guilty of food tampering from 10 years to 15 years in jail.
Chris Smith is encouraging listeners not to boycott the Australian-grown fruit from fear of contamination, saying we can all eat strawberries in a safe way.
"What we've got is sick morons who've jumped on a very twisted trend," Chris says.
"Let's not give them the satisfaction, let's buy more fruit!
"Cut it if you have to. Cut it four ways, do whatever it takes to make it edible."
Click PLAY below to Chris Smith's thoughts in full
Regional Services Minister Bridget McKenzie tells Chris the risk of contamination is "incredibly small" and we can all do our part to keep the industry afloat.
"Our 260 strawberry growers are doing it tough thanks to this absolutely disgusting behaviour of a very, very small minority.
"Let's not let them win. Let's make sure our Aussie kids can still snack on our fabulous clean green product.
"We just need to cut our strawberries, cut out fruit."