Doctors could offer fee transparency to stop Australians getting stung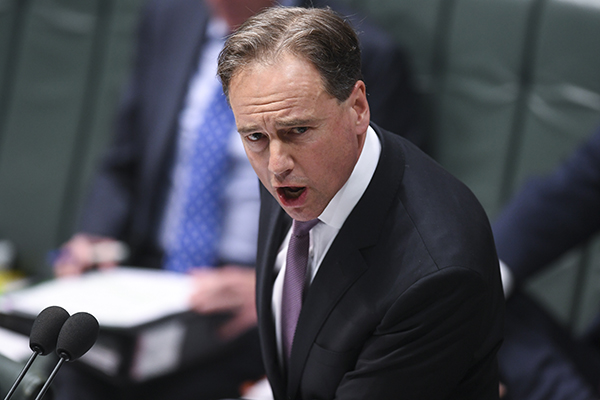 Doctors may soon offer patients the choice of several specialists, as a way of dealing with high out-of-pocket expenses.
The proposal would see GPs put forward a list of options so people can compare costs before receiving a final referral.
The recommendation comes from Australia's Chief Medical Officer Brendan Murphy.
Federal Health Minister Greg Hunt tells Michael McLaren the proposal has merit.
"What we're seeing now is very good cooperation from the medical profession to say, 'look,  we're willing to put in place fee transparency'.
"So it's not a surprise and you can have a choice.
"The fact that the GPs and the surgeons are all willing to do this, I think is a real tribute to the work of Professor Murphy, who's the chief medical officer, but also all of the different players.
"So I think that there'll be a very important step forward on that front shortly."
Michael also grills the Health Minister on current bulk-billing rates, questioning why all Australians should be able to go to the doctor for free.
The Minister admits there will always be doctor-botherers but says free healthcare is vitally important.
"Ensuring people can see their GP without having to worry means that they get the help they need at the earliest possible time."
Click PLAY below for the full interview