Disgusting footage of hundreds of cockroaches at Queensland home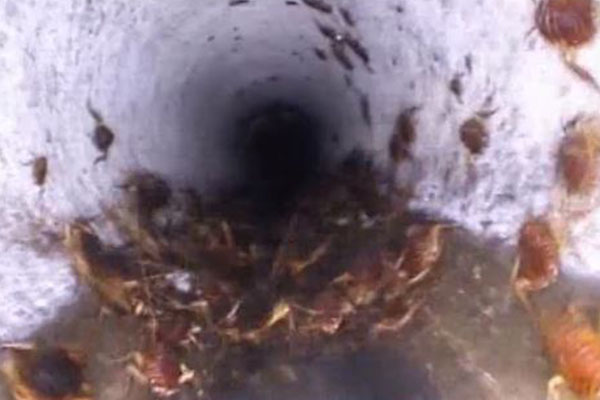 Queensland residents are on high alert after being warned the recent rains could have brought about a cockroach invasion.
Pipe repair company Nuflow Technologies has released footage of cockroaches crawling through a drain pipe at a Gold Coast home.
Nuflow general manager James Tighe tells Ben Fordham the wet weather is to blame.
"They get attracted to moisture and food.
"The best way to fix it is to remove the food source or seal the entry points."
Click PLAY below to hear the full interview