Desperate farmer confronts Agriculture Minister, pleading for help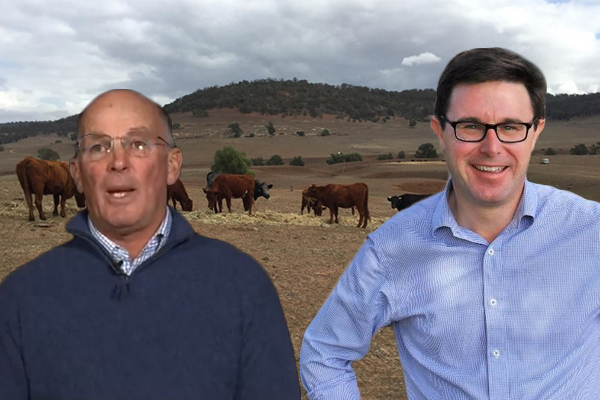 A new farm threat is emerging as Australia runs out of hay and livestock fodder.
New South Wales farmers are finding it difficult to order hay and straw from traditional providers in Victoria.
Hay prices have soared by up to $250 a tonne over the past six months.
Federal Agriculture Minister David Littleproud tells Alan Jones he's trying to resolve the situation.
"We're looking at measures and working with the states because the state's responsibility is around animals.
"We're working with them around what are the further measures we can do to get feed, to keep our breeding stock going so when it does rain our cockies can breed and get a cash flow in as quickly as we possibly can."
Click PLAY below for the full interview with the minister and farmer Anto White
Alan also speaks with farmer Anto White about the dire situation at his property in the upper Hunter Valley.
Anto says because his property is worth too much money, he's not eligible for financial assistance.
"The only subsidy we get now Al was brought in last week is our $20,000 freight subsidy."
Anto reveals he's being kept alive by help from volunteer organisations like Aussie Helpers.
"I'm getting emotional but this was probably one of the best days of my life.
"On Wednesday I got a call from a butcher at Kempsey, he said 'Anto I'll be at your property on Sunday, I'll have seven semi loads of hay, two rigid loads of hay, over 300 bales of hay and with that I've got girls coming with water, vegetables, toiletries.'
"They arrived here yesterday and Al it was seriously an amazing day."