Denzel's story: Road crash survivor's harrowing message to young drivers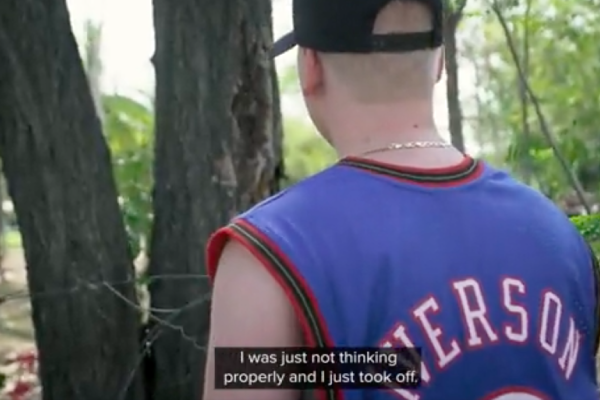 Police have released a confronting, real life story ahead of Schoolies celebrations, encouraging young people to make good decisions and keep themselves safe on the roads.
Assistant Commissioner Ben Marcus from Road Policing and Regional Support Command said police see young people making poor decisions on the fly, after drinking with their mates.
He shared the story of 22-year-old Denzel Morandin, from Townsville, who crashed his car after drinking, not wearing a seatbelt and speeding, 12 months ago.
"It's a remarkable story," he told Scott Emerson.
Watch the incredible video below (some of the footage is confronting)
Denzel's life was significantly changed due to his choices. Fortunately, he is still here to tell his story.

Too many lives are impacted by poor decisions made behind the wheel. Don't let our next story be yours. pic.twitter.com/tlpvgkfTUR

— Queensland Police (@QldPolice) November 18, 2021
Denzel crashed his car into three trees, just around the corner from his house.
The video shows some of the crash scene, a confronting sight for emergency crews on the night.
He was in a coma for a couple of weeks and it's been a length road to recovery.
"Denzel's message is really clear; he says don't make decisions at that time, make the decisions before you need to make them," Assistant Commissioner Marcus said.
"And that's what we are asking Schoolies to do this year."
Press PLAY below to hear more from police, and Denzel's story