Will opening up at vaccination targets put kids at risk?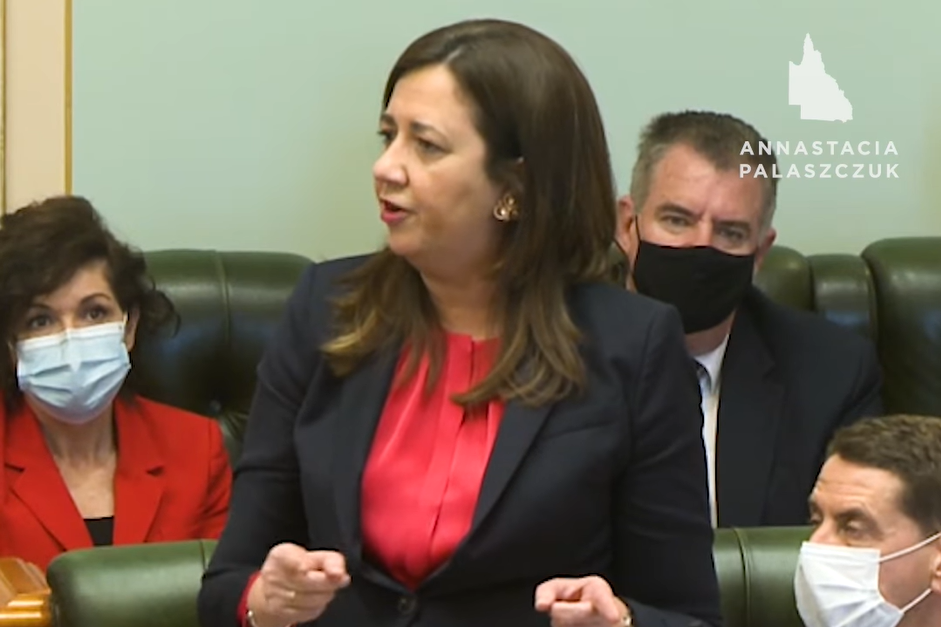 An infectious diseases expert has allayed concerns children will be endangered if states were to open up at a 70 per cent vaccination rate against COVID-19.
Premier Annastacia Palaszczuk has cast doubt on the nation's pandemic exit plan, emphasising the potential impact on children.
"I honestly believe that we need to have further research done on what happens to the 0 to 12 cohort as they remain unvaccinated," she said in parliament yesterday.
Infectious diseases expert Peter Collignon told Scott Emerson there's good news.
"The risk for children, particularly under the age of 12, is much less than even for 20-year-olds, and very much less than for 50-, 60-year-olds.
"Whichever way you look at it, while children can get sick with COVID, including Delta, and they can spread it, they do it less than their parents."
Press PLAY below to hear Professor Collignon lay out the data in full 
Image: Annastacia Palaszczuk / Facebook