Else and Merle set off to carve the path for Cross River Rail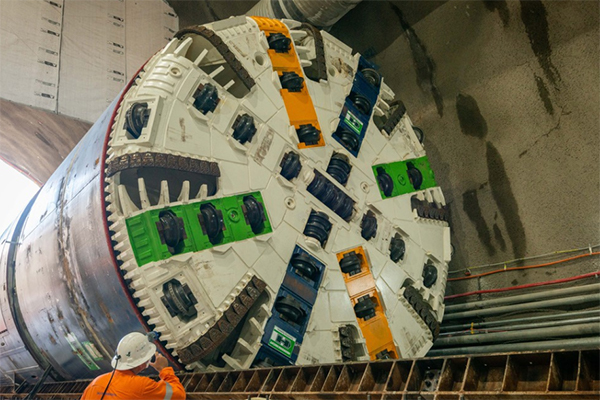 The digging of an underground tunnel for Brisbane's Cross River Rail is well underway, with two boring machines quickly carving the route. 
The Queensland Government has released a tracker to follow the the two machines, Else and Merle, as they create an underground tunnel for the project.
Currently, Else is 374m ahead of its counterpart.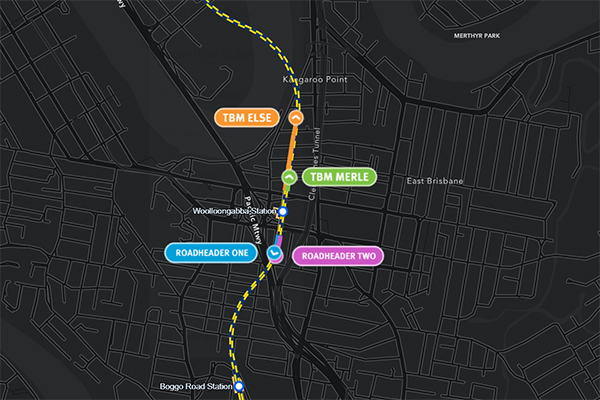 Image: Cross River Rail / Queensland Government