'I gave it a poke': Electrician finds skinned crocodile thousands of kms from home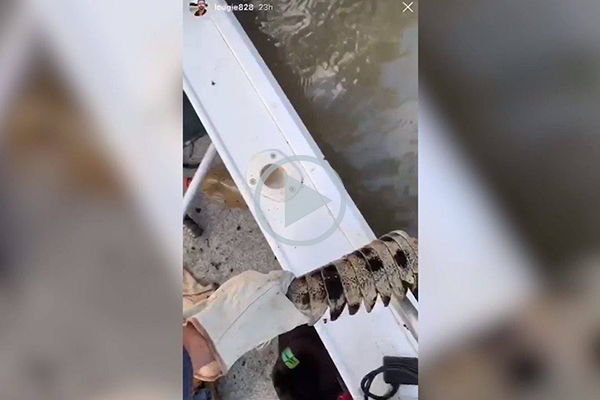 A freshwater crocodile has been found dead in the Murray River, thousands of kilometres from its native habitat.
Brent Lodge made the discovery when he went to clean up some rubbish he'd seen floating in the river near Barham in south-western New South Wales.

Video – Supplied/Brent Lodge
The electrician spoke with Macquarie National News Rural Reporter Eddie Summerfield, saying he had no idea what he'd stumbled upon.
"I've just seen a big white belly and I thought, ok there's a big dead Murray cod here," Brent says.
"So I gave it a poke and it went under the log and then the current started to take it.
"Then I saw the legs and I thought it might be a goanna now, and I went closer. But then as I picked it out of the water, it appears to be a freshwater crocodile!"
The six-foot-long reptile had been skinned and was found with a hook in its mouth.
It's unknown how the crocodile came to be in the cold waters of the Murray River, thousands of kilometres south of its natural habitat.
Click PLAY below to hear the full interview