Crocodile Dundee campaign helps boosts Aussie tourism by $6 billion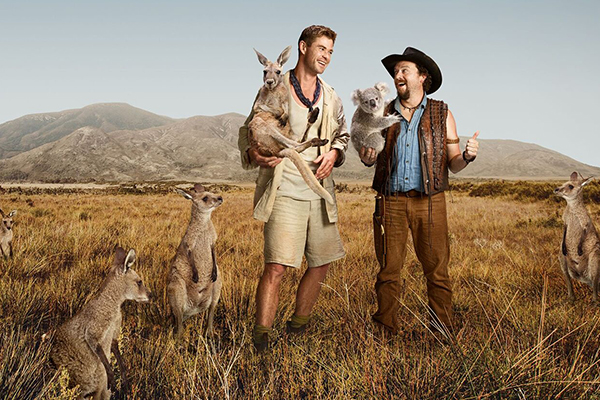 When Tourism Australia launched a $36-million campaign involving Crocodile Dundee, some people questioned whether it would actually bring more people to the country.
But Tourism spending in Australia has soared by almost $6 billion in the last 12-months, with domestic and international visitors spending a record $107 billion.
Increases in visitors from China, the US, and India have helped deliver the record result.
The wait is over. Watch the full official DUNDEE trailer right here. It's the surprise no one saw coming (unless you've been on the Internet during the past two weeks). Visit https://t.co/kadAyLFwZh for more. #SeeAustralia #DundeeTourismAd pic.twitter.com/kxmGItY8tV

— Australia (@Australia) February 5, 2018
Tourism Australia CEO John O'Sullivan tells Ross Greenwood they're "very happy".
"We always knew it was a solid creative idea."
Click PLAY below to hear the full interview
Related
Tourism Australia launch $36 million Aussie star-studded campaign