Creepy crawly: 'Megaspider' shocks Australian Reptile Park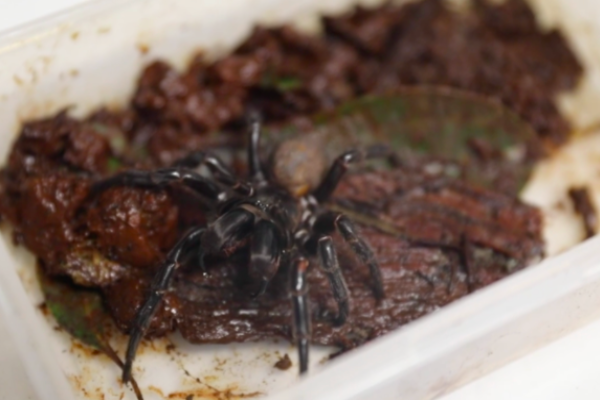 The Australian Reptile Park on NSW's Central Coast has released footage of its largest funnel-web spider, dubbed "megaspider".
It was handed into the park, and they say they've never seen one so big!
The female funnel-web is over 8 centimetre in length and the average funnel-webs are typically less than five, so this spider is quite a bit larger than typical.
The Australian Reptile Park will most likely milk it to produce lifesaving anti-venom, and are hopeful of tracking down the donor.
Watch the video below
Press PLAY below to hear the story
Images + video: Australian Reptile Park