Country music trio Midland perform their hit 'Mr Lonely'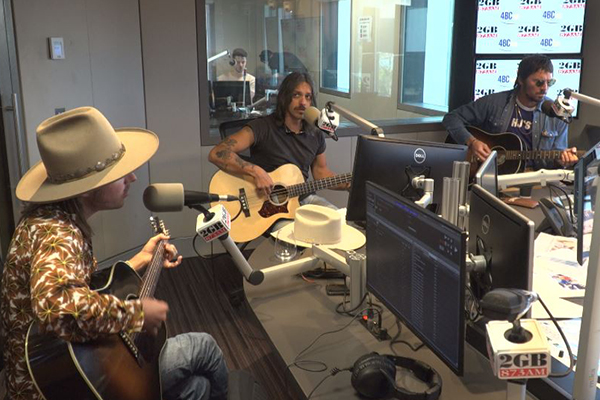 Country music band Midland have joined Ray Hadley in-studio to perform their hit single Mr. Lonely.
The Texan trio, consisting of Mark Wystrach, Jess Carson, and Cameron Duddy, are in Australia for the first time playing the Country to Country music festival and opening for country superstar Tim McGraw.
They treated Ray and his listeners to a performance of their hit Mr Lonely from their new album Let It Roll.
See the full performance below
Ray also chatted to the group about the hilarious music video for Mr. Lonely, which stars Hollywood icon Dennis Quaid.
When Ray comments on the calibre of dancers in the video, Mark quickly chimes in to take some of the credit.
"What most people don't know is I was dressed up in drag, I was one of the dancers," jokes Mark.
"You must've shaved your legs then!" Ray
Click PLAY below to hear the full interview
To buy tickets to see Midland open for Tim McGraw CLICK HERE