Company tax cuts not dead in the water just yet, Treasurer says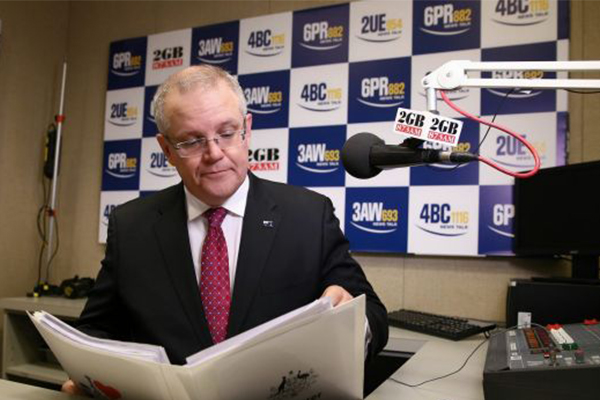 The government's plan to introduce company tax cuts has been dealt a major blow, with One Nation's Pauline Hanson withdrawing the party's support.
Earlier this year, the minor party agreed to back tax relief for all businesses but has now backtracked, listing new demands.
When Ross Greenwood asks whether the cuts are dead in the water, Treasurer Scott Morrison says he's not speaking too soon.
"Where this goes in the Senate still, I would say, let's just see what happens.
"Until people sit down on one side of Senate or the other… that's when we'll know ultimately where the Senate sits on this.
"We'll continue to make our case as we have now for two years."
One of Senator Hanson's new demands involves the government building of a coal-fired power station.
The Treasurer says they'd support the building of a coal-fired power station but the taxpayers' shouldn't be subsidising it.
"If people want to invest in that source of energy, and that power generation, then great. We don't have an issue with that. The only issue is should the taxpayers be subsidising it?
"Our view is that whether it's renewables or any other form then we should be getting out of the subsidy business not getting into it."
Click PLAY below for the full interview