Chris Smith live from the Bathurst 1000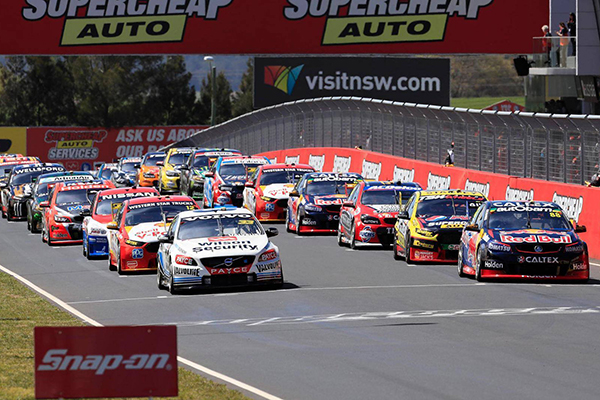 Chris Smith is broadcasting live from Bathurst ahead of this weekend's Bathurst 1000.
Chatting with rev heads, Supercars drivers, racing legends and more, Chris has a comprehensive preview of the biggest motorsport race in Australia.
He spoke with reigning champion Dave Reynolds who says he's desperate for back-to-back victories.
'It's like a drug': Reigning Bathurst champ desperate for back to back victories
There aren't too many bigger names in Australian motorsport than the great Dick Johnson.
Chris caught up with the three-time King of the Mountain and now part-owner of DJR Team Penske.
Asked whether the race still gives him the same thrill as when he was behind the wheel, Dick had no doubts.
"It just ramps up every year I think. I gets bigger and better and the number of people that turn out year upon year is growing exponentially.
"Watching it on TV's one thing but you really have to come and see it live to get a greater appreciation of just how difficult the race track is and just how exciting it really is."
Click PLAY below for the full interview with Dick
Late Australian racing legend Peter Brock's most iconic race cars are being auctioned off this weekend.
Crowned the Bathurst's King of Mountain a remarkable nine times, his famous Commodores which took him to victory are now up for auction.
Bidding on his most iconic HDT Commodore is already up to $1.6 million and climbing.
Heading the auction is Bill Freeman from Lloyd Auctions, he tells Chris it'll "most definitely" be a record-breaking auction.
"It's one of only a few cars to have won the race twice."
Click PLAY below to hear the full interview 
The crowds at Bathurst are famous for their rowdiness, so Chris thought he'd get amongst them.
Walking around Mount Panorama, Chris found a handful of punters who, like himself, are first timers to Australia's most famous race.
Take a listen to what they've got to say below