China fires missiles over Taiwan in retaliation to Pelosi visit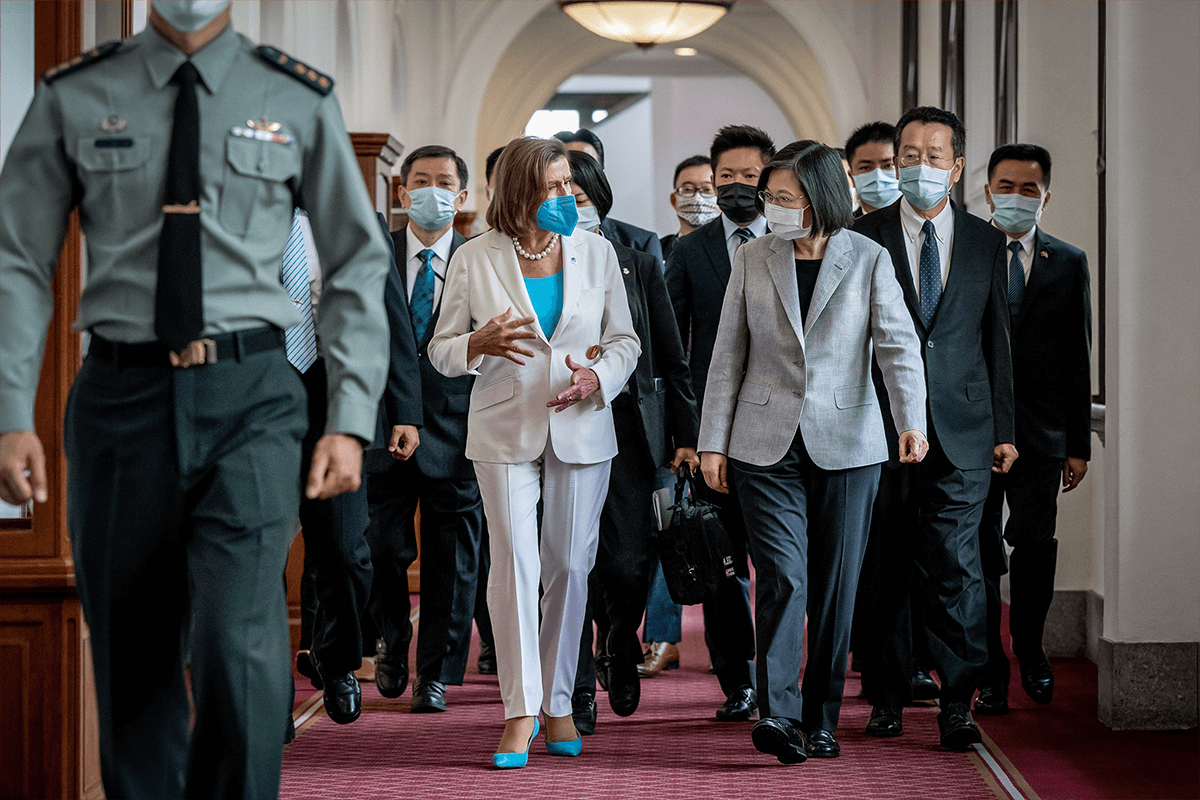 China has fired live missiles near Taiwan, a day after US House Speaker Nancy Pelosi visited Taipei.
China's military confirmed multiple firings of conventional missiles in the Taiwan Strait as part of planned exercises in six zones around the self-ruled island.
The missiles flew high into the atmosphere and constituted no threat.
Taiwan's defence ministry says it scrambled jets to warn away 22 Chinese fighter aircrafts that crossed the Taiwan Strait median line, into its air defence zone.
Japan has lodged a protest with Beijing, claiming five missiles landed within its Exclusive Economic Zone.
Image: Chien Chih-Hung/Office of The President via Getty Images