Catherine McGregor's story should serve as a lesson for us all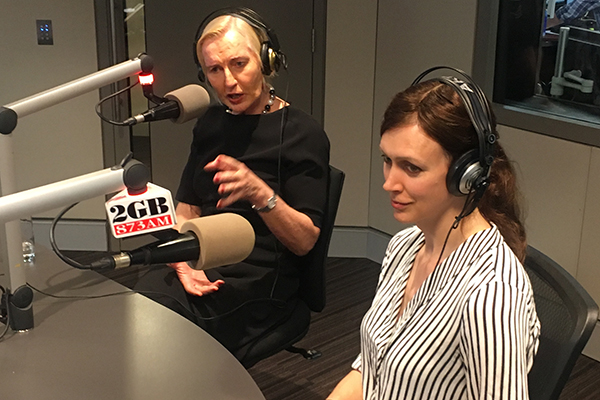 For 56 years Catherine McGregor lived as a man, until she was faced with a choice… end her own life or reveal her true identity.
She was an athlete, a soldier and had a future career in politics… she had everything to lose.
Catherine chose to live and, in doing so, has helped educate millions of Australians on the struggles of transgender people.
Alan invited Catherine into the studio and asks about the moment she knew she was different.
"At eight you don't know you're a woman but I wanted to be a little girl.
"I had a couple of revelations. I was asked to play a girl in a school play and I felt a sense of completeness and I thought wow, what's this about."
Catherine says she hid her identity by becoming "hyper-masculine".
"I went off to Duntroon on a scholarship, I excelled at cricket and rugby… but I episodically explored my gender identity.
"I was working for Bob Carr but I'd duck up to the Unicorn Hotel wearing a dress on a Saturday night, which was somewhat risky in that era."
Catherine's story will be brought to the masses via a Sydney Theatre Company production, Still Point Turning: The Catherine McGregor Story (click HERE for tickets).
One of the characters featured is Catherine's close friend Ayla Holdom, a helicopter pilot who was 'outed' as trans by British tabloid media.
She was also a colleague and close friend of Prince William, even being invited to the Royal wedding.
Alan wants Ayla and Catherine's stories to serve as an education for all Australians.
"Nevermind trans people. Any people, no matter their differences, take them as they are. Make them feel as though they're happy in their being."
Click PLAY below for the full interview
If you or anyone you know needs help, call Lifeline on 13 11 14