'Business has become personal': Barnaby Joyce fires up over diplomatic row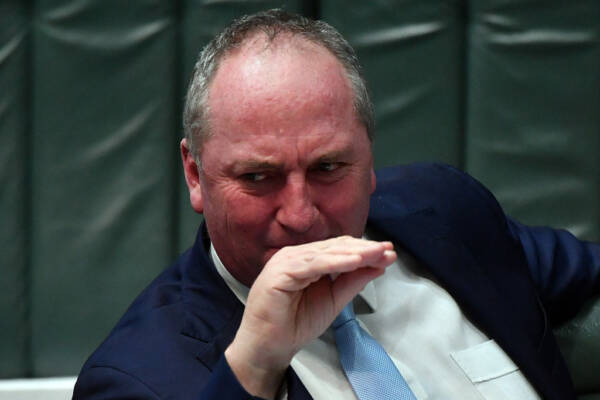 Nationals Leader Barnaby Joyce has come to the defence of Prime Minister Scott Morrison amid a heated war of words with the French President Emmanuel Macron.
The President accused Scott Morrison of lying to him over the dumped $90-billion submarine deal.
This morning, Prime Minister Malcolm Turnbull added fuel to the fire, saying Mr Morrison lied to him on many occasions.
"I just get sad, I think Malcolm has sort of descended into bitter and angry space," Mr Joyce said.
He said the submarine deal was a "commercial contract on terms" and not a treaty.
"What I don't like about this is, business has become personal."
But he agreed it was important to repair the relationship.
"Of course you've got to repair it, the right thing is to move on, over time things cool down, and logic comes back into it."
Press PLAY below to hear the full exchange 
Image: Sam Mooy/Getty Images