Bushfires rage across south-east Queensland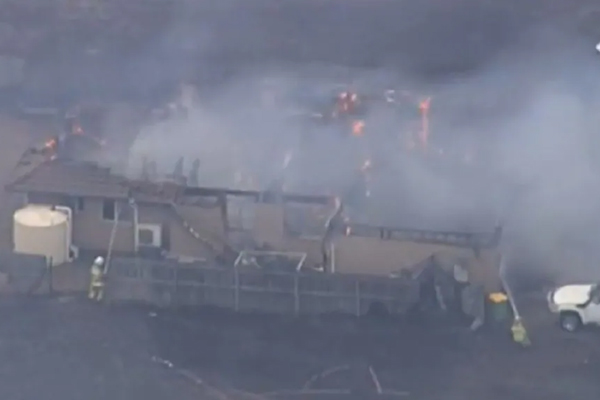 Firefighters are continuing to battle a number of blazes in south-east Queensland but conditions have eased somewhat overnight.
Crews have contained a fire at Laidley in the Lockyer Valley which has destroyed at least one home and forced the evacuation of around 60 properties.
A Watch and Act alert remains active for residents of Lefthand Branch, Thornton, Townson, and Mulgowie.
Meanwhile, a bushfire at Carney's Creek, west of Beaudesert, has been downgraded to a 'Stay Informed' advice level.
Just south of the border, two major blazes are burning at Busbys Flat and Drake, with 30 properties lost.
NSW Rural Fire Service Commissioner Shane Fitzsimmons says his crews have been working very closely with Queensland firefighters.
"Over the last month or so we've been helping each other across that border.
"We've been sending crews across into south-east Queensland and Queensland have been sending crews south of the border.
"We've been providing support with our aircraft, so yeah, we are working very closely together."
Click PLAY below to the latest