Bumps and bruises a 'small price to pay' for men's health awareness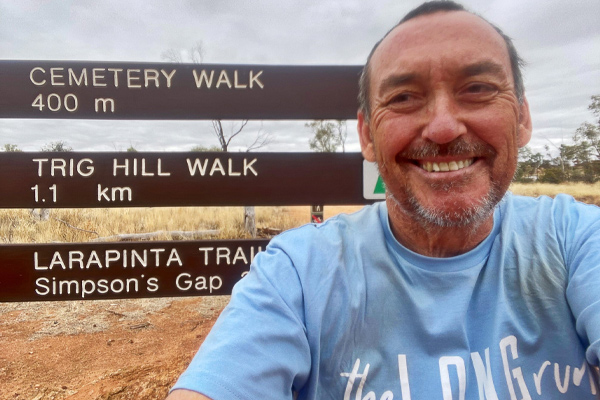 'The Long Run' fundraising challenge has come to an end, but the campaign to get men to speak up about their prostate health goes on.
Prostate Cancer Foundation of Australia CEO Professor Jeff Dunn undertook a mammoth 240km walk through the Northern Territory for his Long Run, and told Ray Hadley he's returned home with "a few sore ligaments, and I'll lose a toenail or two".
"[It's] a small price to pay for getting the message out there my friend.
"We do need to get the message out … [because] we've found those most at risk of developing prostate cancer – those with a direct family relative – are the least likely to call our telephone nursing service."
Professor Dunn is not only raising awareness of the health issue, but lobbying to have the out-of-date prostate cancer screening and treatment guidelines revised.
"The current guidelines are actually poorly understood; 75 per cent of Australians at least don't even know they exist."
Press PLAY below to hear how prostate cancer awareness can be improved
Men are encouraged to get in touch with the PCFA hotline for further advice on 1800 220 099.
Image: Facebook/Prostate Cancer Foundation of Australia