Bronte Campbell's other life outside of swimming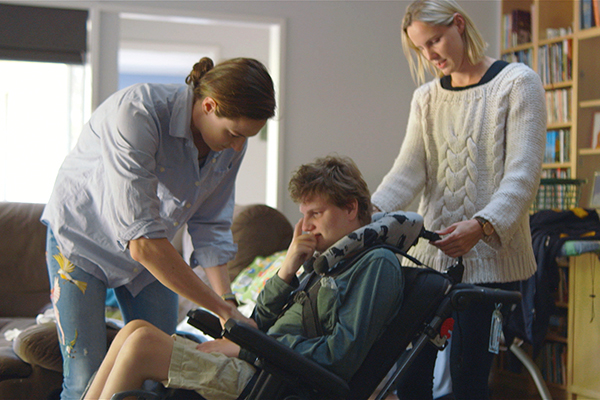 Bronte Campbell is one of Australia's most elite athletes; an Olympic gold medallist, a world champion, a swimming superstar.
But there's another side of life to the 24-year-old that most Australians don't know about.
She's a carer, along with the rest of her family, for younger brother Hamish.
The 20-year-old suffers severe cerebral palsy and functions on the same level as a nine-month-old.
Bronte is sharing her story for National Carers' Week, telling Alan Jones she and her sister Cate "don't see ourselves as carers".
"It is difficult. I mean our whole lives are planned around what you can and can't do but at the same time, it's not supposed to be seen as a burden.
"Once you start thinking of someone as a disability you forget to think of him as just your brother.
"Of course your brother adds joy to your life but he also adds a bit of pain every now and again, because he's your little brother. That's just how it goes."
Click PLAY below for the full interview
National Carers' Week is about recognising and celebrating Australia's 2.7 million unpaid carers.
It's estimated their contribution is worth more than $60 billion a year.
For more information on National Carers' Week, CLICK HERE
See more of Bronte's story below