British solider crashes into suburban kitchen after parachute fails to open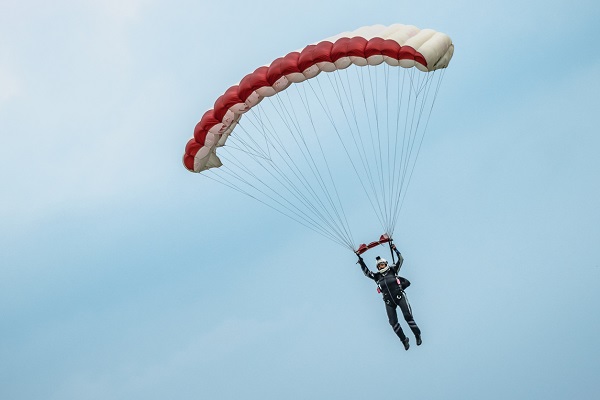 A British paratrooper has survived an incredible fall of 15,000 feet after his parachute failed to open and he crash landed into the kitchen of a suburban home in California.
According to reports the soldier was performing a specialized low altitude jump when he lost control near Camp Roberts in Atascadero.
Neighbours rushed to his assistance to find the soldier in the kitchen surrounded by debris.
Yesterday a British SAS soldier landed right in a kitchen in California after he had problems with his parachute pic.twitter.com/qNL254D1Co

— ⚜ (@M0orc) July 12, 2021