'Brighter by the day': A-League season set to kick off next month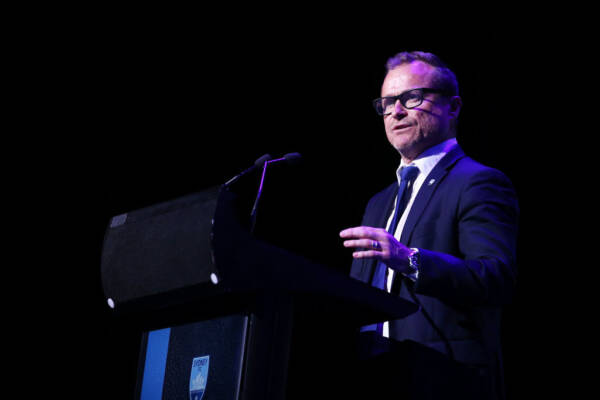 The managing director of the new Australian Professional Leagues says they were committed to having fans back in stadiums after a challenging 18 months.
Danny Townsend, who is also the CEO of Sydney FC, told Wide World of Sports, the start of the season is looking "brighter by the day".
"To see see some light at the end of the tunnel, and get our season away on the 19 of November, we all just want to get back to the things we love," he told Peter Psaltis.
"We took a view a couple of months back that our focus was to ensure we started our season when we could get fans in stands.
"The one unique thing about our code is when you get fans on the terraces singing and chanting, it's a pretty unique environment. Our fans have waited a long time for this to come back."
He said they were confident that in the two hubs, they would have at least 75 per cent crowd capacity in NSW and 50 per cent capacity in Victoria.
Looking ahead, he said the code needed to "give the power back to fans".
Press PLAY below to hear the full chat on WWOS including expansion plans
Image: Matt King/Getty Images