Palaszczuk government green lights Toowoomba quarantine camp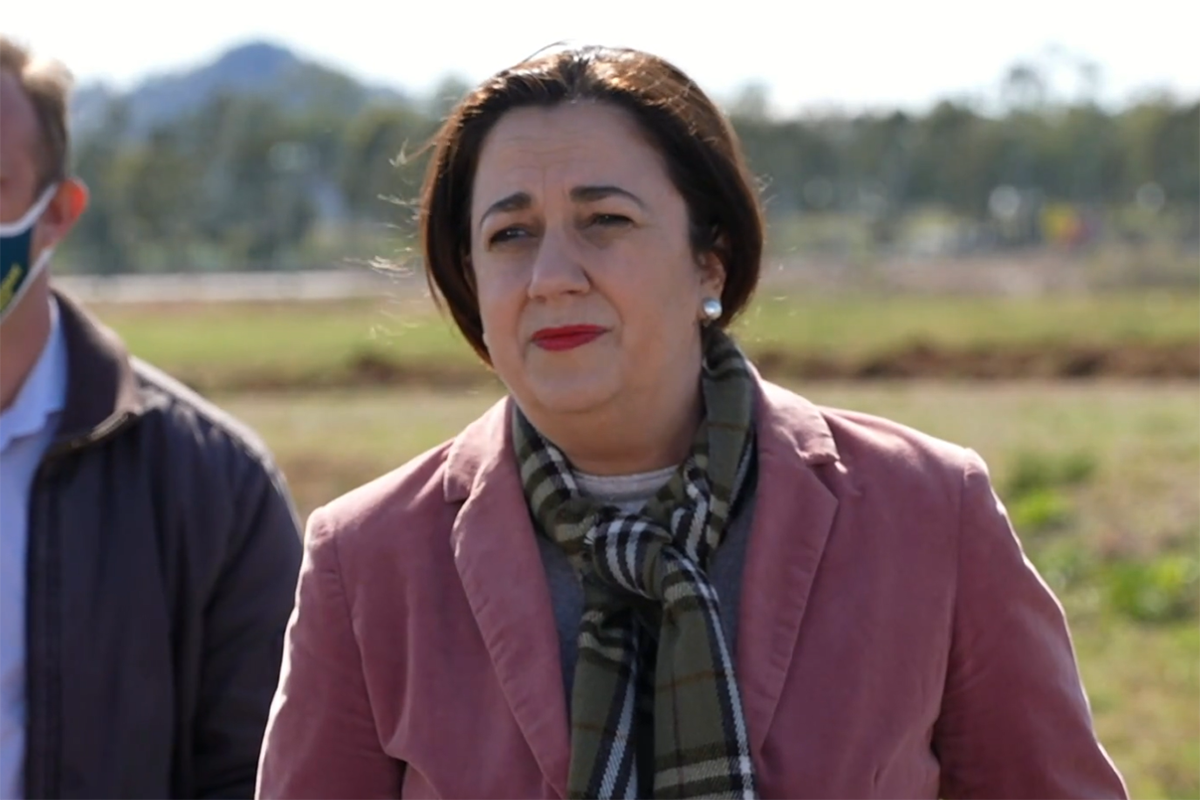 The state government has approved plans for a quarantine facility in Toowoomba, with construction already underway. 
Queensland yesterday suspended interstate arrivals from hotspots for the next fortnight, with the Premier citing overflowing quarantine hotels as the prompting factor.
The dedicated facility, based at Wellcamp Airport, is expected to hold 500 beds by the end of this year under a joint agreement between the Palaszczuk government and landowner the Wagner Corporation.
It's planned a further 500 beds will be added by the first quarter of next year.
Hallways in quarantine hotels have been identified as a potential transmission risk, so the Wellcamp site will feature cabin-style accommodation, with a mix of single, double and family rooms.
It's hoped the close proximity to the airport will reduce the potential of leaks into the community.
The proposal was first put forward by Wellcamp Airport owner John Wagner in January, but was abandoned when the federal government refused to support the plan.
"I've been calling for this since January  – it could have been built by now," Premier Annastacia Palaszczuk said.
Defence Minister Peter Dutton earlier told Ray Hadley he wasn't aware of the decision.
"It's not something they've done in collaboration with the federal government.
"Your listeners know Steven Miles well – he loves a good political trick and he's got plenty of them in his bag.
"I think people are just sick to death of the politics in all of this, to be frank."
Press PLAY below to hear Peter Dutton respond to the suspension of hotel quarantine
Image: Annastacia Palaszczuk / Twitter