London tower disaster: 12 dead as tales of horror and heroism emerge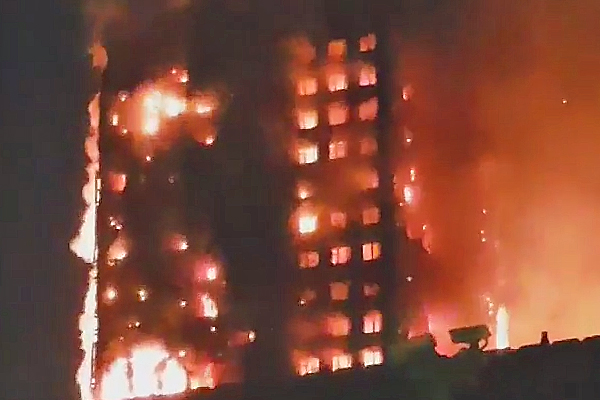 12 people have died in a massive building fire in London, and police warn they expect that figure to rise.
Flames engulfed the 27-storey Grenfell tower in the west of London shortly after 11am AEST time yesterday.
Stories of horror and heroism are emerging from the disaster.
Click PLAY to hear The Age's Nick Miller share the latest with Ross and John 
Miller told Ross and John witness have spoken of the building going up "like a candle", amid speculation the building was fitted with flammable cladding.
He also told a story of a baby dropped from as high as the 10th floor, and caught at ground level.
The cause of the fire is still not clear.
"Firefighters are walking from room to room and aren't talking about what they've found," Miller said.
The Grenfell Action Group, formed by residents in 2010, has previously warned the tower is a tragedy waiting to happen.
Nearby resident Celeste Thomas says it's well known in the area that there have been safety concerns about the building.
"There are quite a lot of families in that building, quite a mixed community," she told Macquarie National News.
"It is very full, so there would be a lot of people."