Gold Coast manhunt ends after second lockdwon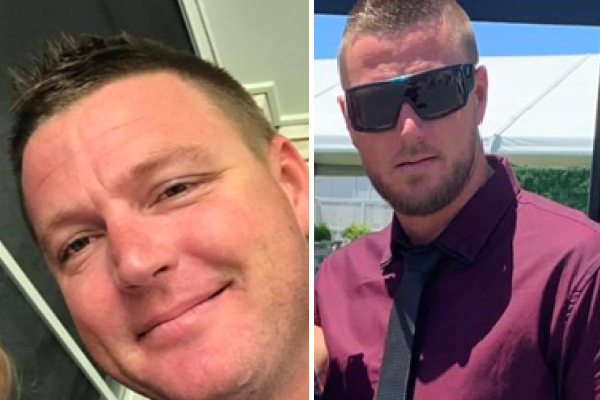 The police manhunt in the Gold Coast has ended after two lockdowns since March 15. 
At 4.06pm Wednesday afternoon, police made their second emergency declaration at Baloo Street, where the 37-year-old man was arrested shortly after.
During the arrest, Lutgenau was bitten on the forearm by a police dog.
Lutgenau has been charged with a raft of domestic violence-related offences, including assault occasioning bodily harm, wilful damage, threatening violence and using a carriage to menace, harass or cause offence.
Additionally, he will face charges of possessing dangerous drugs and drug utensils.
He was transported to the Gold Coast University Hospital in custody and remains there under police guard.
EARLIER
Nine News understands Gold Coast police stations are on heightened alert following social media threats from wanted man Mark Lutgenau.
Police released images of the 37-year-old after an emergency declaration was made on the Gold Coast today following an alleged domestic incident.
It started last night following a disturbance on Gannon Way at Upper Coomera.
This morning an exclusion zone was set up, including at nearby Ormeau State School, where children were ferried to their parents' cars escorted by police.
It's believed he may be armed with a firearm, although police say there is no known specific threat against the community.
He is described as Caucasian, around 190cm tall and of a proportionate build.
He has short brown hair and hazel eyes.
Anyone who sees Mark is urged to call Triple Zero (000) immediately and not approach him.
EARLIER
Nine News reporter Jordan Fabris said there were a lot of concerned parents on the scene.
"It's quite a rescue operation going on down here at the moment," he said.
He explained how they are getting the children out of the school.
Click PLAY below to hear more
Image: Queensland Police Service