Brains vs Brawn: Paul Gallen weighs up strategy he'll bring into Justis Huni fight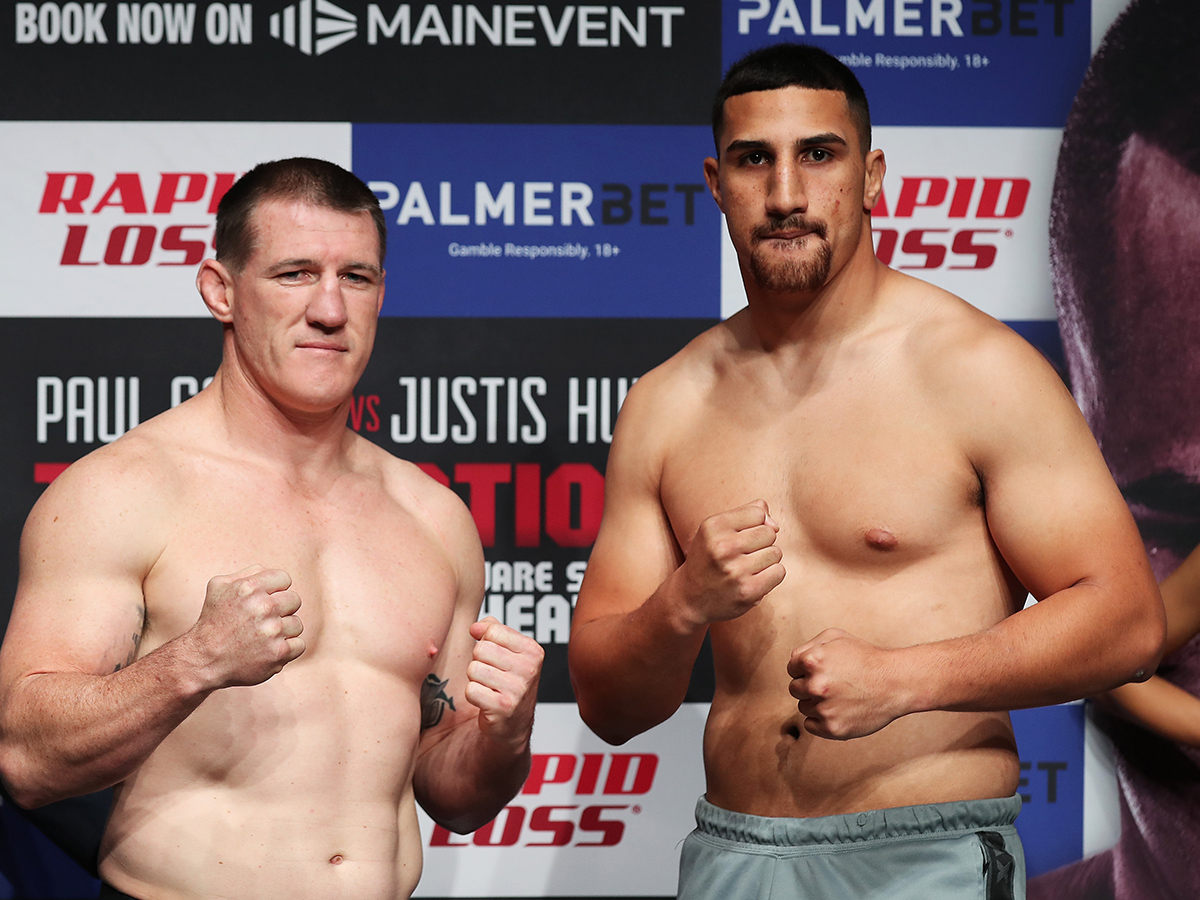 Paul Gallen is coming into the ring firmly as the underdog this evening in his fight against Justis Huni, who currently holds the national heavyweight title with an unbeaten 4-0 record.
Gallen has told Peter Psaltis he's well aware who holds the advantage.
Both weighed in on Tuesday ahead of tonight's stoush, with Huni recording 106.4 kilograms, a full seven kilograms heavier than Gallen.
The former Cronulla-Sutherland Sharks captain told Psaltis he's got to "be smart about it".
"I can't walk into his punches – he's got a great speed, still got great talent, he's a tremendous boxer, he's got great footwork … and he's obviously a bit taller than me."
Gallen is hoping he can apply consistent pressure throughout the fight.
"I think you've seen in the last 24 hours when I apply a bit of pressure to him, he folds terribly.
"So you know, it's the same case in the ring."
Press PLAY below to hear how Gallen's been training
Image: Matt King/Getty Images