Bob Carr demands action on immigration but admits he did nothing while in government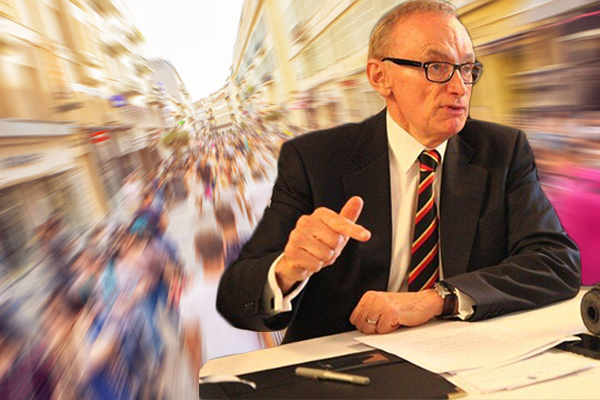 Former Foreign Affairs Minister Bob Carr admits "immigration didn't come up" when he was in cabinet.
Mr Carr is demanding politicians deal with overpopulation in Australia's major cities – Sydney, Brisbane and Melbourne – by cutting the immigration intake in half.
But when asked by Steve Price, "did you prosecute this argument around the Rudd-Gillard-Rudd cabinet table?", Mr Carr admits it wasn't mentioned.
"Well immigration didn't come up, we didn't get a chance to debate it in the 18 months I was there.
"If I had the opportunity to prosecute it, Steve let me tell you frankly, I wouldn't have won the day."
Now Mr Carr has outlined a plan to deal with the situation.
"I want a population policy that says for every extra 25,000 people who will arrive, the Commonwealth will make a commitment for so many kilometres of extra light rail, underground or bus only transitway.
"Second, those 'big Australians' who tell us that we have to have the highest rate of immigration should accept that there'll be rezonings and should share some of the increased density."
Click PLAY below to hear the full interview