'Bizarre tactic': Dutton rips into Labor for flip-flopping over foreign fighter laws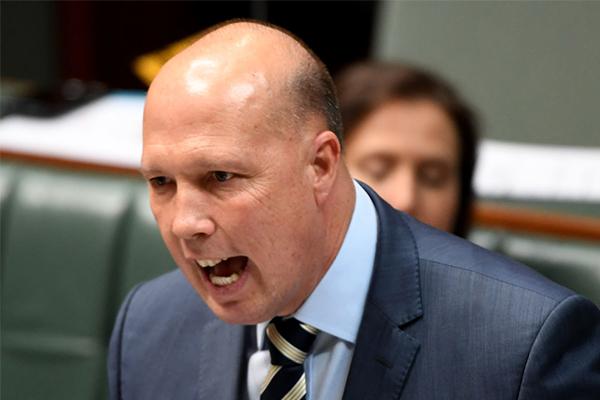 Peter Dutton has taken Labor to task for backflipping on their decision to not support the government's foreign fighter bill.
Under the legislation, Australians who have fought overseas with terrorist groups such as Islamic State won't be able to come back home for two years.
It would also allow the Home Affairs Minister to impose conditions on such individuals when they do return to Australia.
Despite initially insisting they wouldn't support the legislation, Labor has now agreed to pass the bill.
Home Affairs Minister Peter Dutton tells Ray Hadley that Labor's flip-flopping is becoming a disturbing trend.
"I can understand why people would be confused about what is going on in the Labor Party at the moment because they opposed our tax cuts, and then again when they realised we had the support in the Senate they quickly rushed to support it.
"Labor has again said that they don't support these changes that we're proposing… but when they realise that we've got the support of the independents they quickly cross to our side of the floor because they don't want the optics of voting against it.
"It's a bizarre tactic.
"I don't know what's going on in Mr Albanese's mind.
"It's like they went to the election and didn't listen to a word that people had to say."
Click PLAY below to hear the full interview
Mr Dutton says although he'd like to keep anyone suspected of engaging in terrorist activity out of Australia, it's not constitutionally possible.
"I'd like to exclude them permanently, but the fact is we've got a constitution and laws which mean as Australian citizens they have the right to return.
"The idea of the bill is to keep people from our shores for a period of time so that we can manage their return. All of it's designed to keep Australians safe. We don't want people coming back here committing terrorist offences."
Image: Getty / Tracey Nearmy