Billy Slater responds to Brad Fittler resigning as NSW Blues Head Coach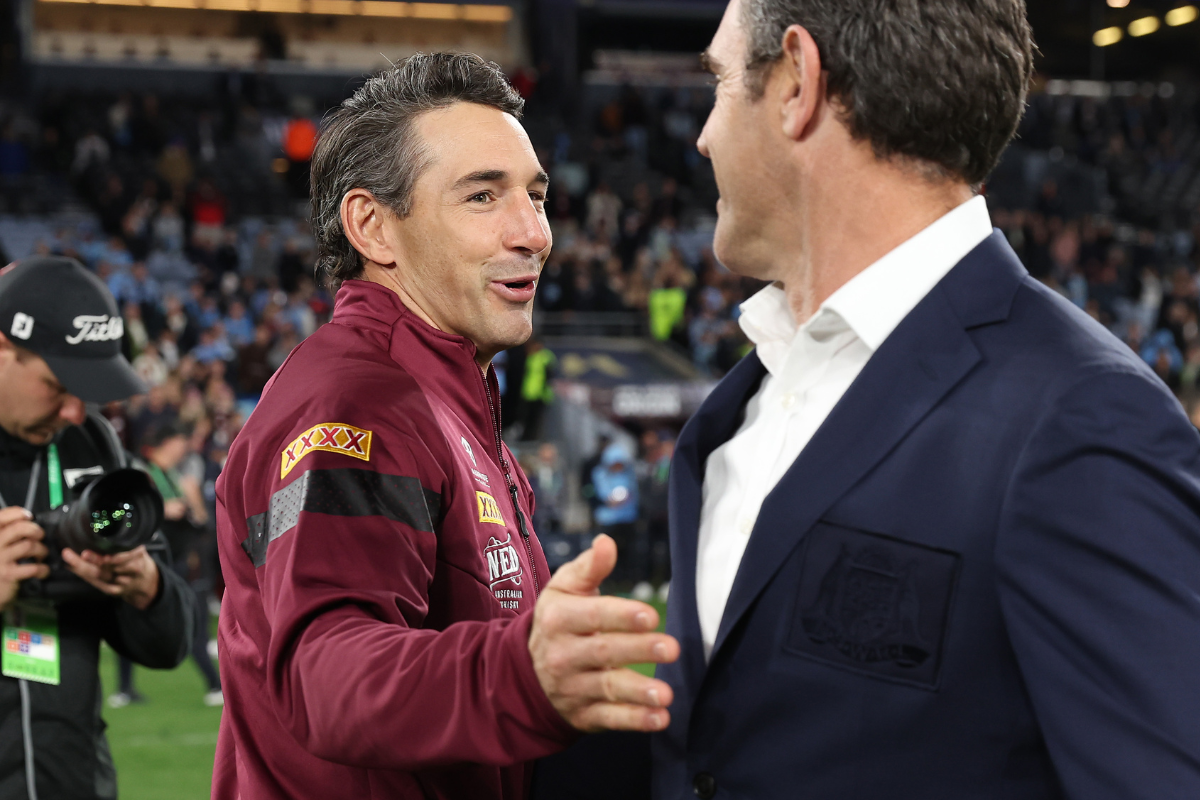 Today, the Queensland Maroons' Head Coach revealed his commitment to lead the team for another three years, while the New South Wales counterpart is set to undergo a change.
Brad Fittler has today announced he will not continue his tenure as New South Wales coach.
Billy Slater, told Peter Psaltis on Wide World of Sports, "It was only a few years ago we were sitting back and marveling at what he brings to State of Origin…"
"…I had a lot of respect for Freddy… I think he'll be looked upon as one of the greatest contributors to New South Wales in the future.
Press PLAY to hear Billy's full response 

Hear more highlights from Peter Psaltis below!

Image: Mark Kolbe/Getty Images