Beau Ryan opens up about his cheeky 'moment' with Paul Gallen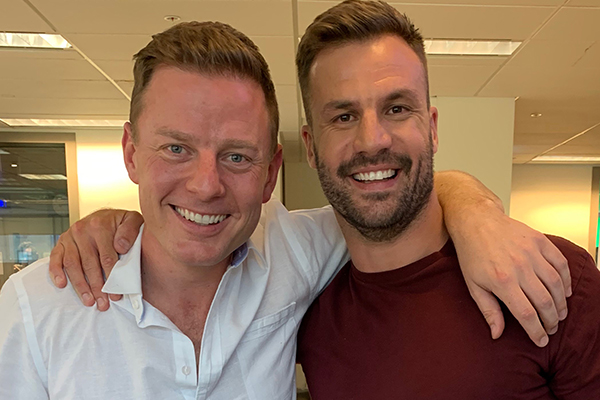 Former NRL Footy Show host Beau Ryan has opened up about the famous kiss he shared with former teammate Paul Gallen.
It was during a Mad Monday, a footy celebration after the grand final, that resulted in a kiss between the two players.
Beau tells Ben Fordham he tried to get footage of the incident but apparently it had gone missing.
"I was going up to leave and he says 'you're not going', he just pinned me in a corner and said 'kiss me'.
"Looking back it was actually quite disturbing, at the time it was alright!"
Click PLAY below to hear the full interview
Paul Gallen heard the interview and called in to set the record straight!
"Beau was being extra nice to me, so I gave him a kiss but he came back in for seconds, I've got to make that very, very clear!"
Click PLAY below to hear the full interview