'Be prepared': The message from police as the NSW-Queensland border bubble re-opens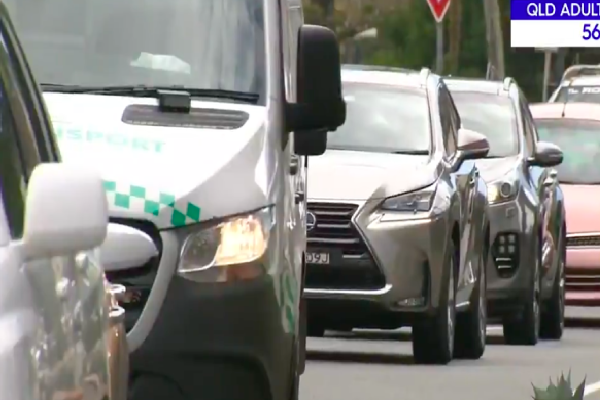 The border bubble between Queensland and NSW came back into effect this morning at 1am, with police warning people to be prepared with the correct documentation.
Essential workers who have had at least one COVID-19 vaccine and students can now cross the border, but only for certain reasons.
Officers at the border are stopping every vehicle attempting to enter Queensland.
Acting chief superintendent, Rhys Wildman, said the essential worker definition has been expanded to include workers or volunteers who can't work from home.
It includes people crossing the border to drop off a child to childcare or school, or attend university.
While the traffic was lighter than they expected, there were still some people who were turned away.
"However we did find a number of people did try and make it across the border that had their correct pass however what we found is that they didn't have their proof of vaccination, that is absolutely vital to get across the border," he told Scott Emerson.
He urged people to be prepared when they cross the border, including with the correct border pass, vaccination information and any supporting documentation to show you are an essential worker.
Press PLAY below to hear more about what you need to know to cross the border